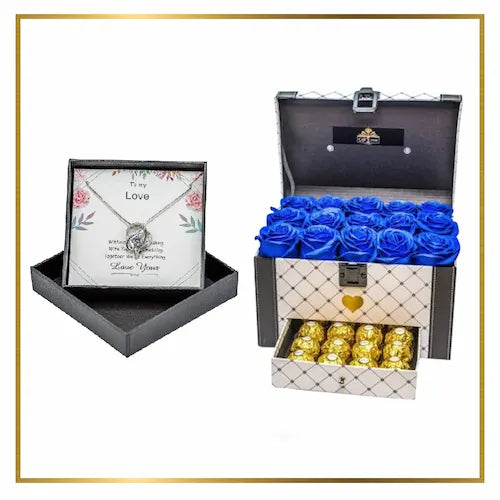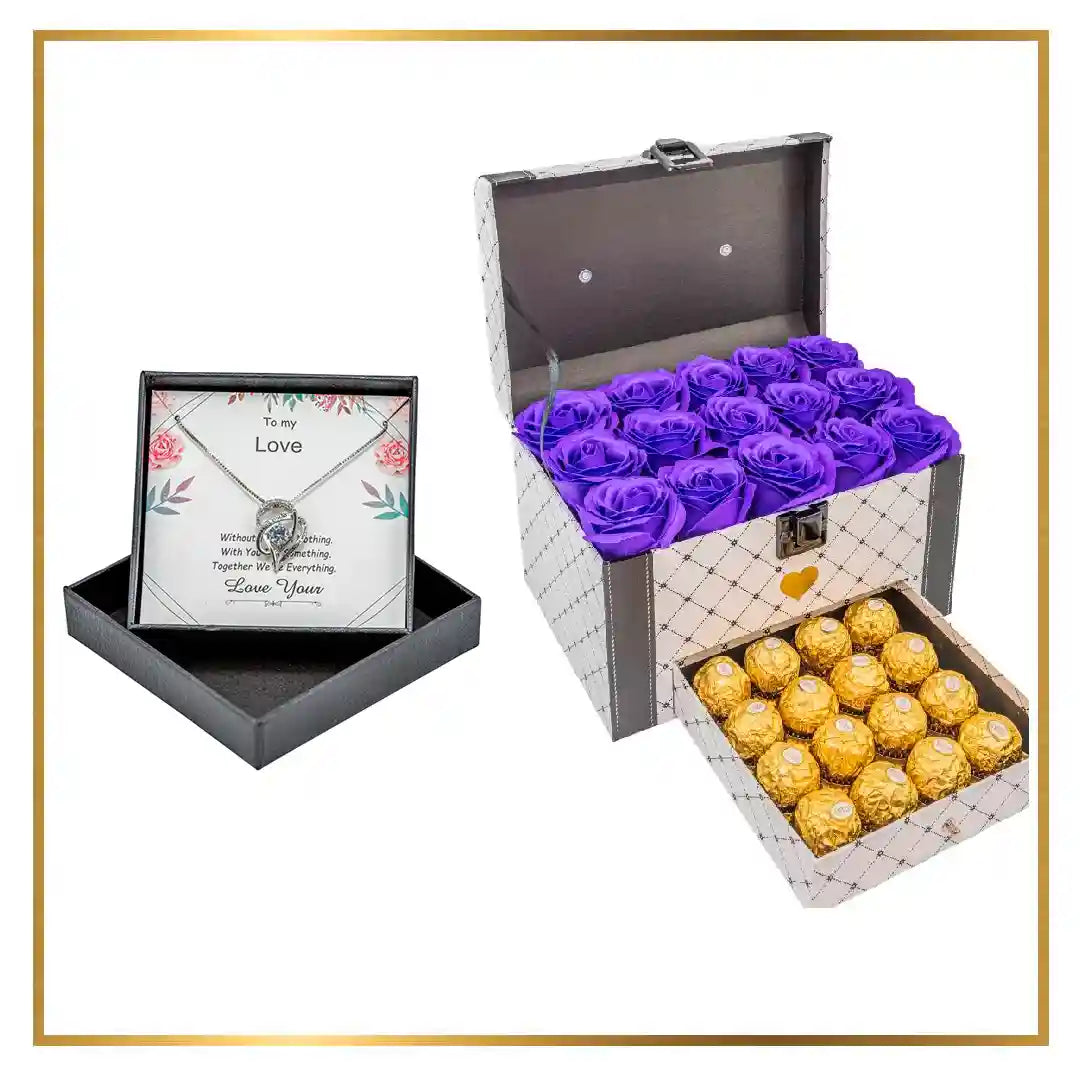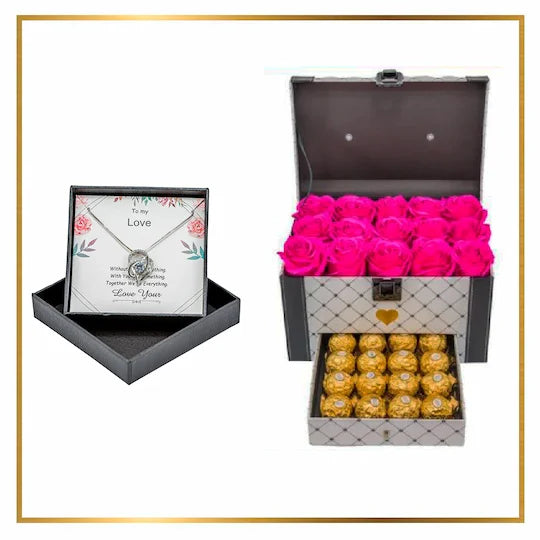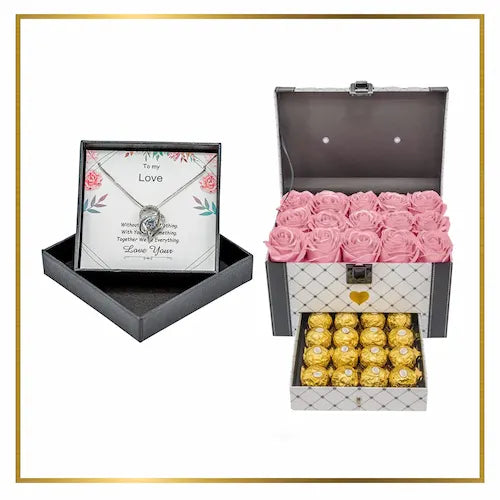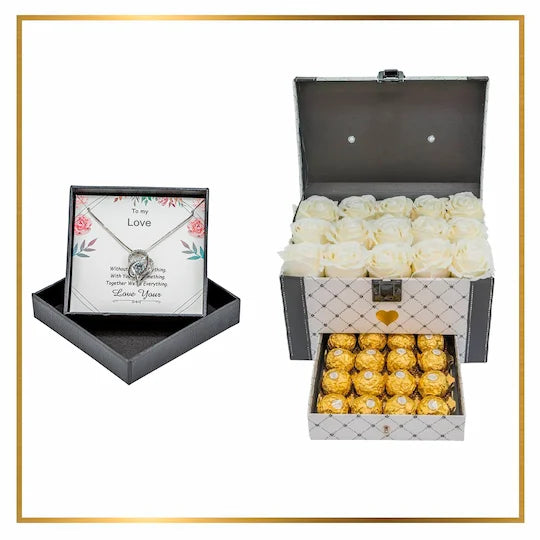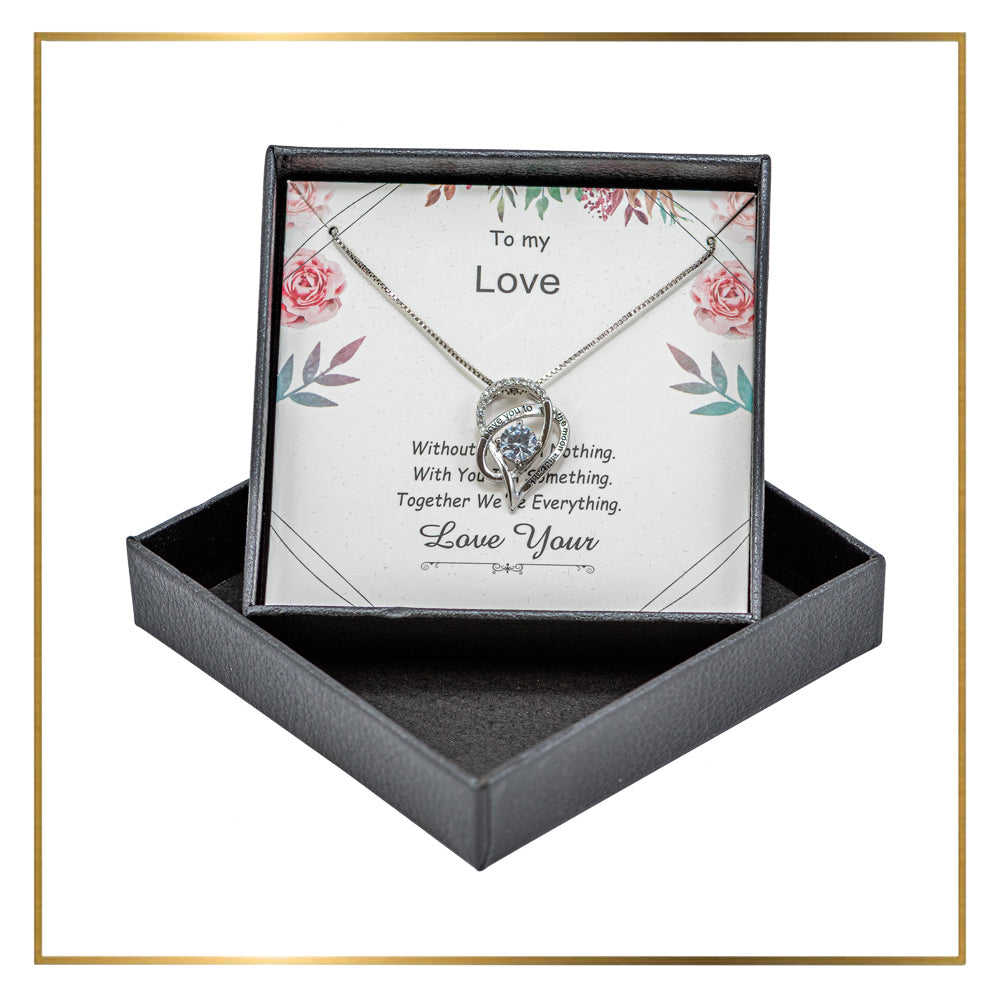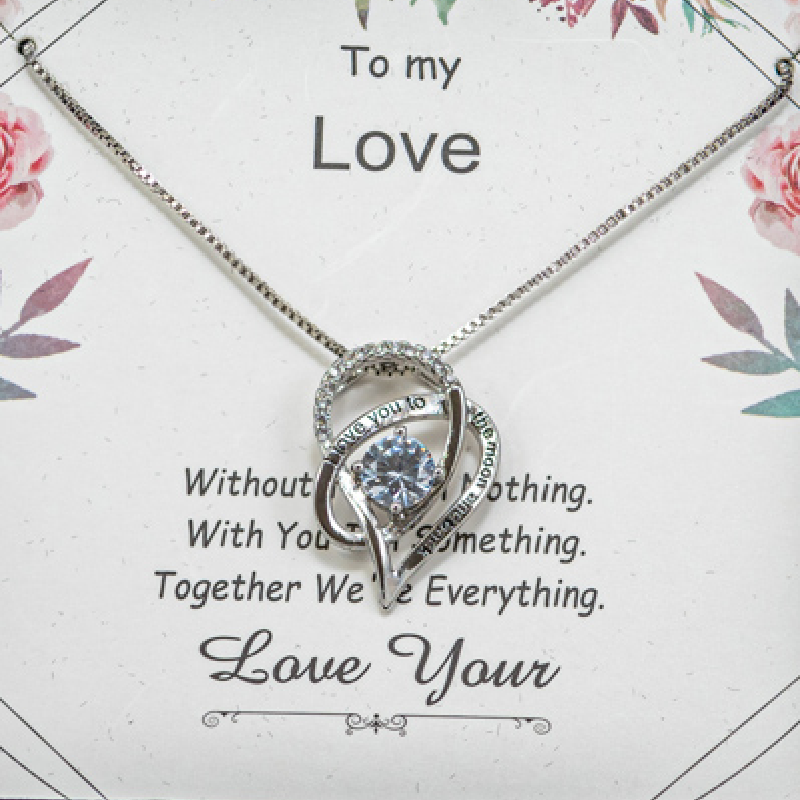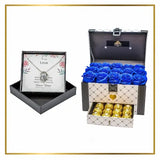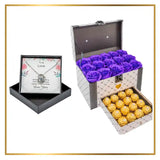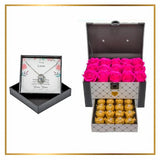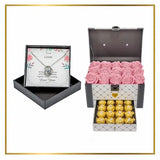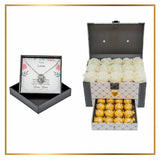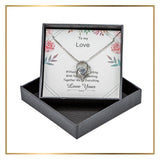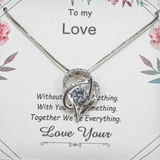 Valentine's Day Special Combo
$129.99
Regular price
$189.99
You can read more about our flowers Here!
Free shipping on orders over $50
Description

💖 Get ready to indulge in the ultimate romantic experience with our exquisite "Valentine's Day Special Combo." This exceptional gift is carefully curated to ignite love and create everlasting memories on the most cherished occasions.

🌹 At the heart of this magnificent combo are 15 handcrafted, everlasting, decorative soap roses. Each rose is meticulously designed to captivate your senses and symbolize the depth of your affection. With an array of vibrant colors including red, blue, pink, white, purple, and light pink, these roses will express your emotions with elegance and grace.

🍫 To add a touch of sweetness to your gift, we have included 16 luxurious premium Ferrero Rocher chocolates. Indulge in the rich, smooth taste of these delectable treats and savor the moments of pure bliss.

💍 And as a special bonus, we have included a stunning Love Necklace to adorn your loved one's neck with elegance and style. This exquisite piece of jewelry will serve as a constant reminder of your eternal love and devotion.

✨ With its breathtaking arrangement and thoughtful selection of romantic elements, this exceptional combo is the perfect choice for any occasion. Surprise your beloved with a gift that will leave them speechless and longing for more.

🎁 Don't miss out on this incredible opportunity to express your love in the most enchanting way possible. Order the "Valentine's Day Special Combo" today and make every moment together an unforgettable celebration of love.
Package Dimensions:

Length: 9 inches
Width: 6 inches
Height: 6 inches
Weight: 1 pound
Product Care

Do's:
* Keep Away from Direct Sunlight
* Store Properly
* Gently Clean
* Rotate Display (If On Display)

Don'ts:
* Avoid Water
* Don't Bend or Fold
* Stay Away from Extreme Temperatures
* Avoid Harsh Chemicals
* Don't Pull Petals