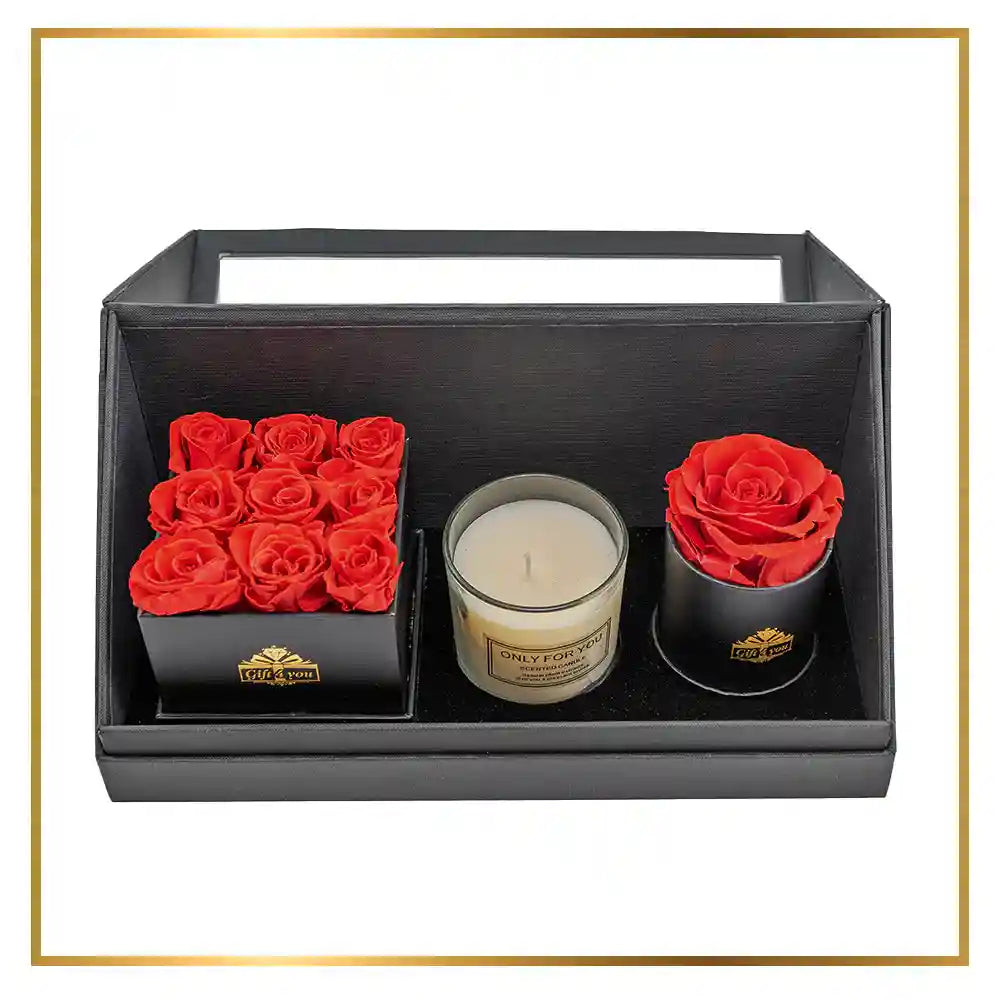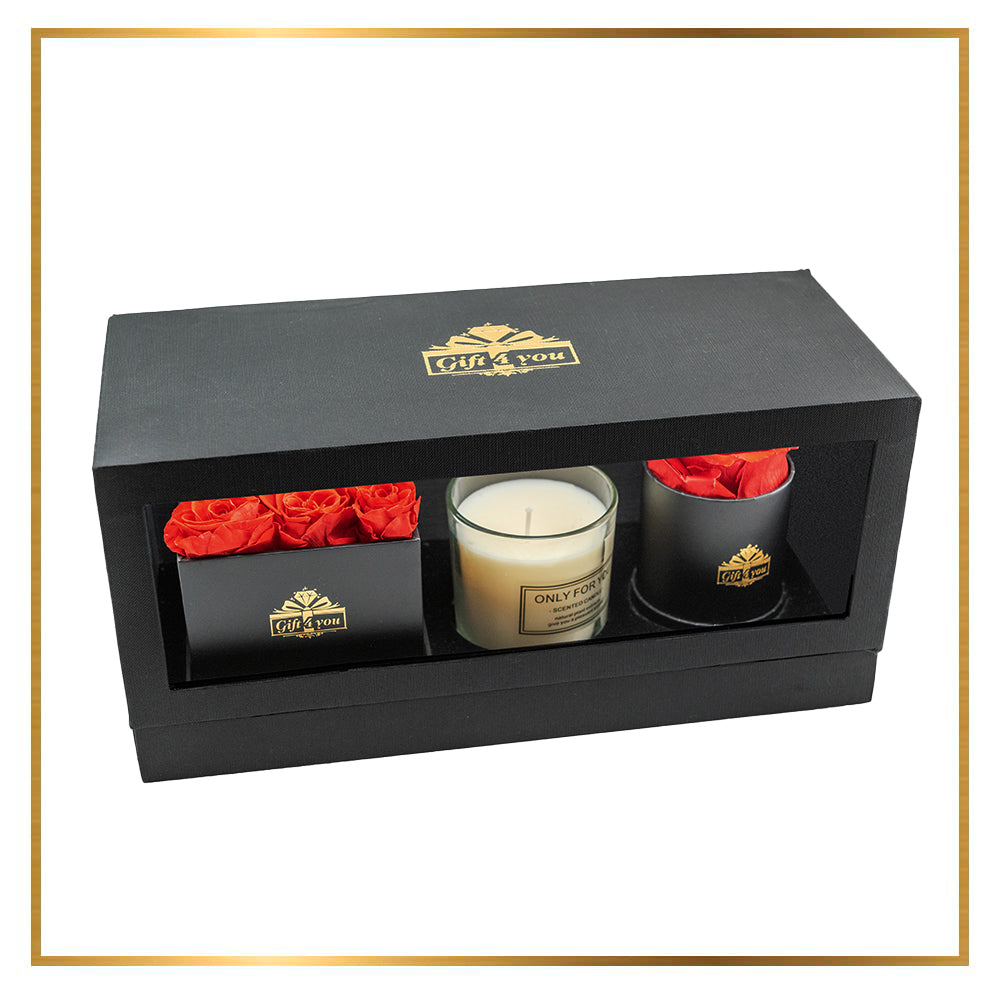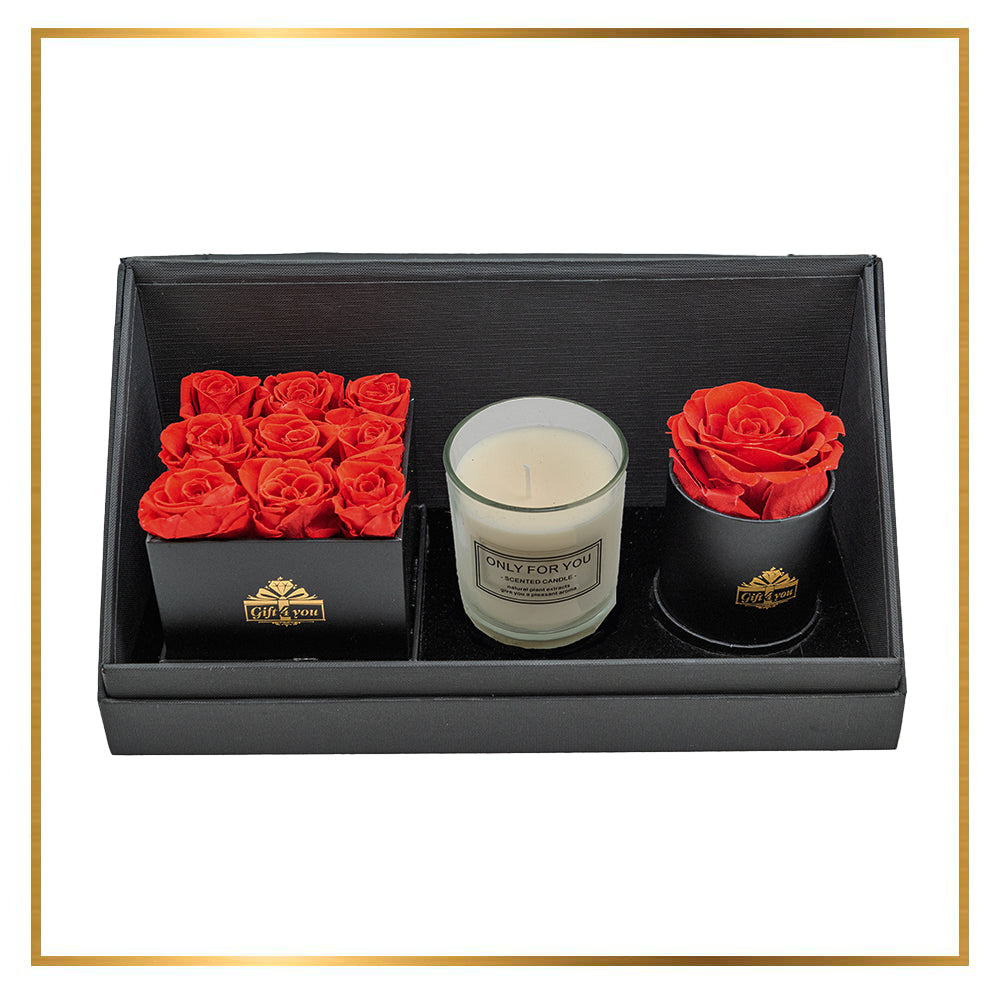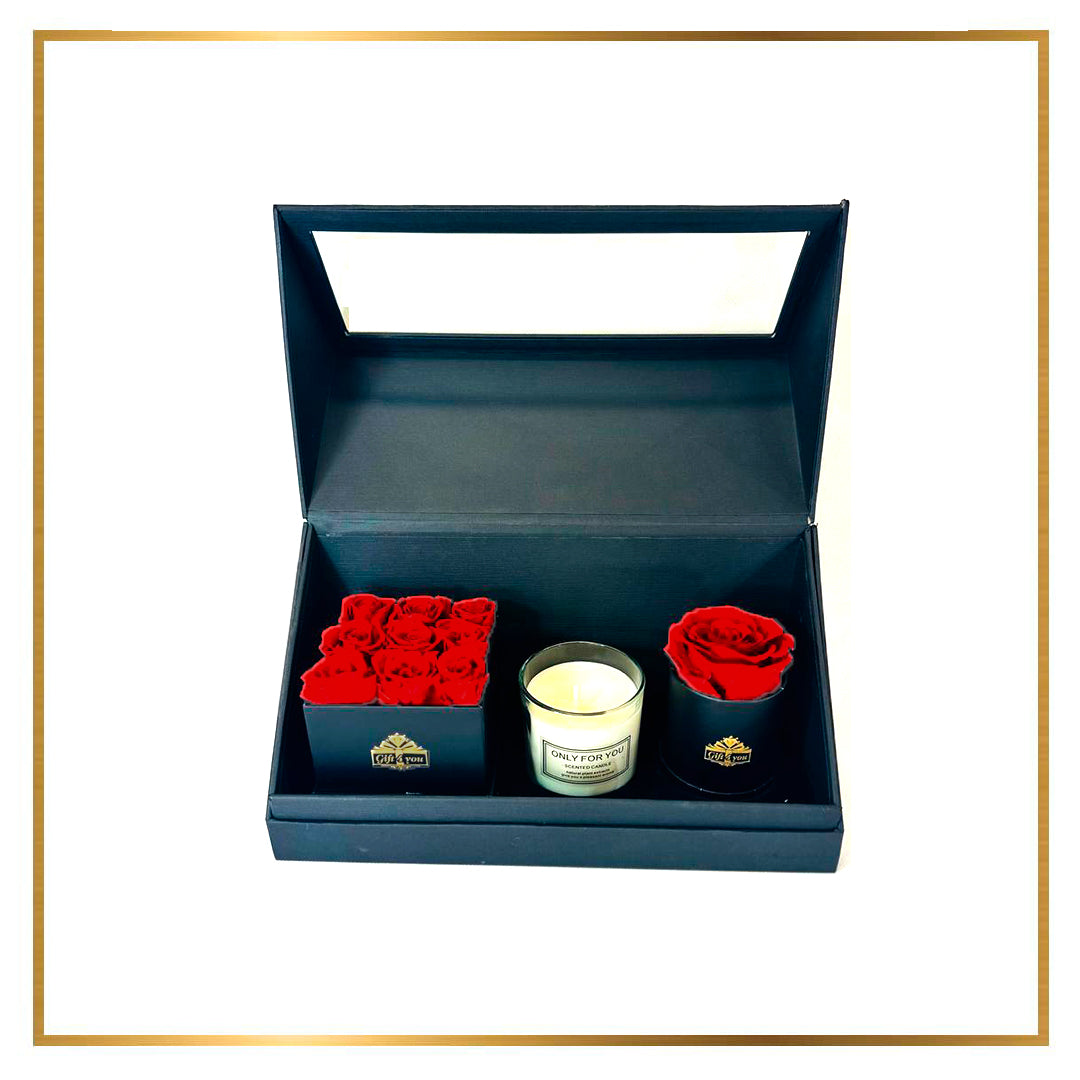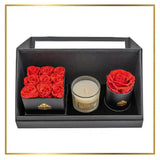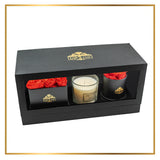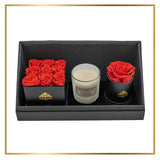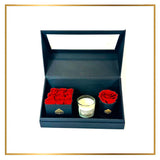 $149.99
Regular price
$199.99
You can read more about our flowers Here!
Free shipping on orders over $50
Description

💕 Prepare to be swept off your feet by our mesmerizing "Trio Love" gift. This enchanting ensemble is meticulously designed to evoke passion, ignite romance, and leave a lasting impression on your beloved.

🌹 Immerse yourself in the timeless allure of our handcrafted decorative soap roses. Within this gift, you'll discover nine small roses and one large-sized rose, each meticulously crafted to symbolize everlasting love. Let these exquisite roses serve as a heartfelt expression of your affection and devotion.

🕯️ Enhance the ambiance of your romantic moments with the inclusion of a candle in the "Trio Love" gift. The soft flickering light casts a warm glow, creating an atmosphere of intimacy and tenderness. Embrace the magic of candlelight and let it set the stage for unforgettable memories.

✨ The "Trio Love" gift boasts a unique and breathtaking arrangement that captivates the senses. Every element is thoughtfully curated and placed to create a visual masterpiece, ensuring that this gift is a feast for the eyes as well as the heart.

🌟 Order now and let the "Trio Love" gift become a catalyst for unforgettable moments. It's an extraordinary gift that encapsulates the essence of love, romance, and the art of meaningful gift-giving. Don't miss the chance to create cherished memories that will be treasured for a lifetime.
Package Dimensions:

Length: 12 inches
Width: 5 inches
Height: 6 inches
Weight: 2 pounds
Product Care

Do's:
* Keep Away from Direct Sunlight
* Store Properly
* Gently Clean
* Rotate Display (If On Display)

Don'ts:
* Avoid Water
* Don't Bend or Fold
* Stay Away from Extreme Temperatures
* Avoid Harsh Chemicals
* Don't Pull Petals