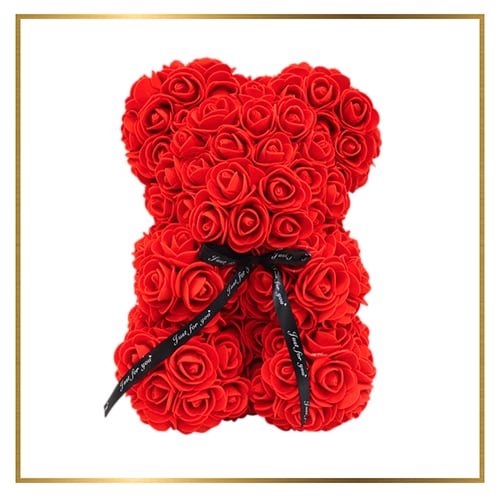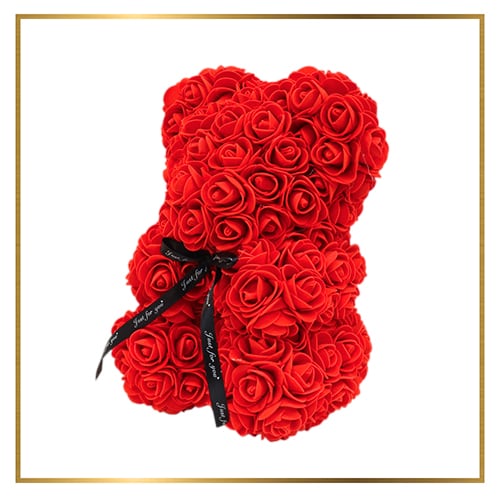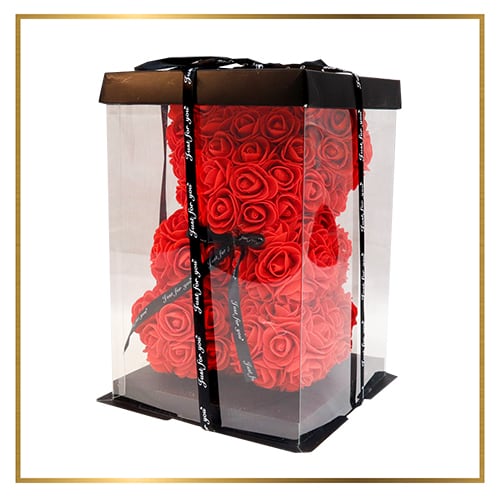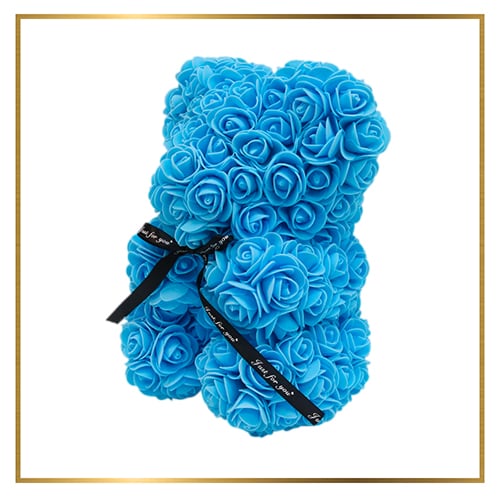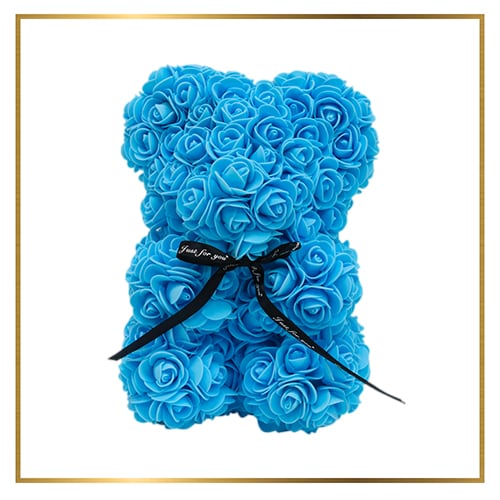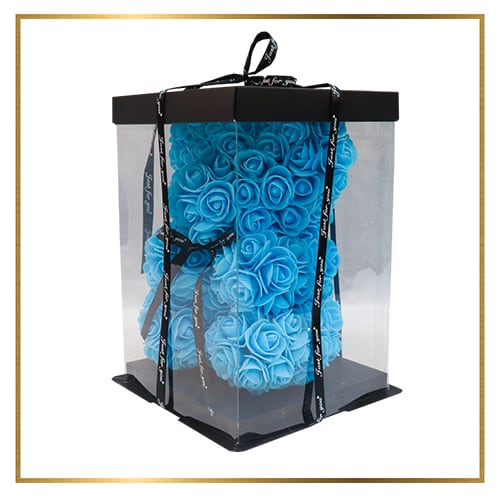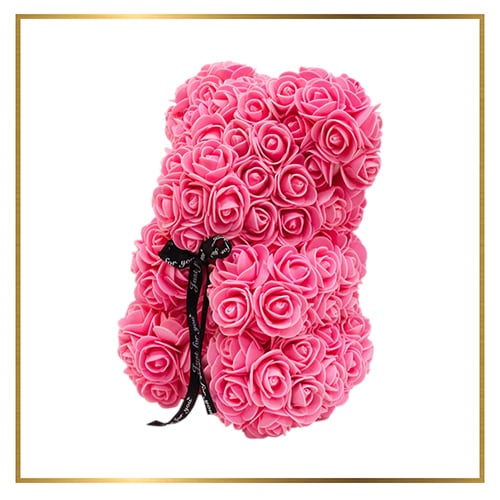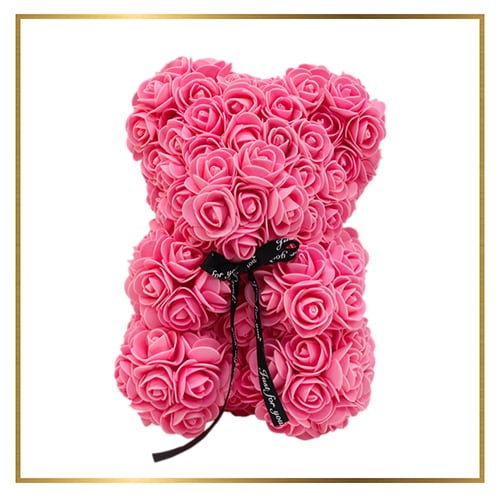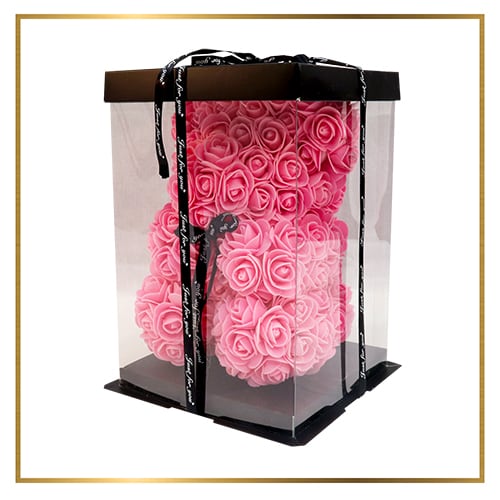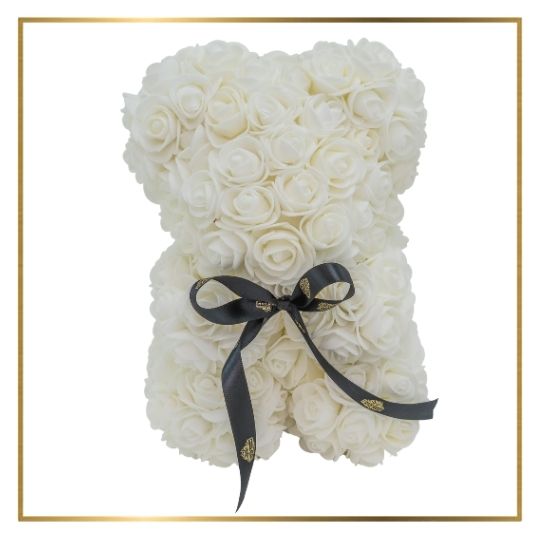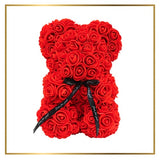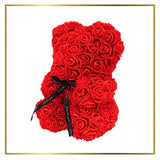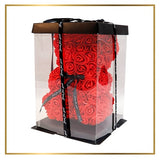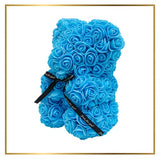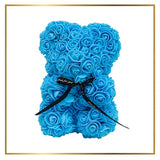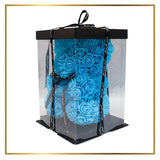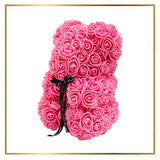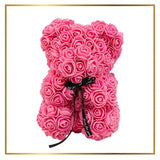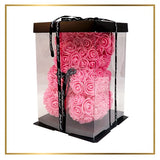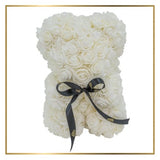 $59.99
Regular price
$79.99
You can read more about our flowers Here!
Free shipping on orders over $50
Description

🐻🌹 Introducing our charming Mini Teddy Bear, a delightful companion that brings joy and tenderness wherever it goes. This adorable teddy bear is accompanied by a collection of foam roses, creating a beautiful and everlasting gift that will touch the hearts of your loved ones.

🌸🎁 The Mini Teddy Bear is designed to captivate with its petite size and lovable appearance. It is the perfect gesture to show someone you care or to add a touch of charm to any special occasion. The foam roses, available in four enchanting colors - red, blue, white, and pink - add a touch of elegance and romance to this adorable gift.

✨🎀 To enhance the presentation and protect its precious contents, the Mini Teddy Bear and foam roses are encased in a see-through box. The clear box allows for a stunning display of the teddy bear and roses, creating a visual treat that is sure to impress. The dimensions of the clear box ensure that every detail of this beautiful gift can be admired.

💫🌹 Here are the key features of the Mini Teddy Bear with Foam Roses:

Adorable mini teddy bear companion
Foam roses in four captivating colors
Encased in a see-through box for a charming display

🎁💖 The Mini Teddy Bear with Foam Roses is a gift that conveys love, thoughtfulness, and beauty. Its petite size and delightful design make it a perfect token of affection for someone special. Whether it's a romantic gesture, a heartfelt surprise, or a way to brighten someone's day, this gift is sure to make a lasting impression.

🌼💌 Imagine the smile on their face as they receive this enchanting gift. The Mini Teddy Bear and its accompanying foam roses offer a symbol of love and admiration that will be cherished forever. The vivid colors of the foam roses add a touch of vibrancy to any setting, while the teddy bear serves as a comforting reminder of your affection.

🎉🌸 Embrace the magic of our Mini Teddy Bear with Foam Roses. Its combination of softness, beauty, and elegance makes it a truly remarkable gift. Whether it's displayed on a shelf, desk, or bedside table, this charming ensemble brings a touch of joy and warmth to any space.

🐻🌹 Experience the enchantment of our Mini Teddy Bear with Foam Roses. Allow its delightful presence and exquisite roses to ignite feelings of love and happiness in your heart and the hearts of your loved ones. Order now and let this captivating gift create beautiful memories that will be treasured forever.
Package Dimensions:

Length: 7 inches
Width: 7 inches
Height: 1 inches
Weight: 0.5 pounds
Product Care

Do's:
* Keep Away from Direct Sunlight
* Store Properly
* Gently Clean
* Rotate Display (If On Display)

Don'ts:
* Avoid Water
* Don't Bend or Fold
* Stay Away from Extreme Temperatures
* Avoid Harsh Chemicals
* Don't Pull Petals