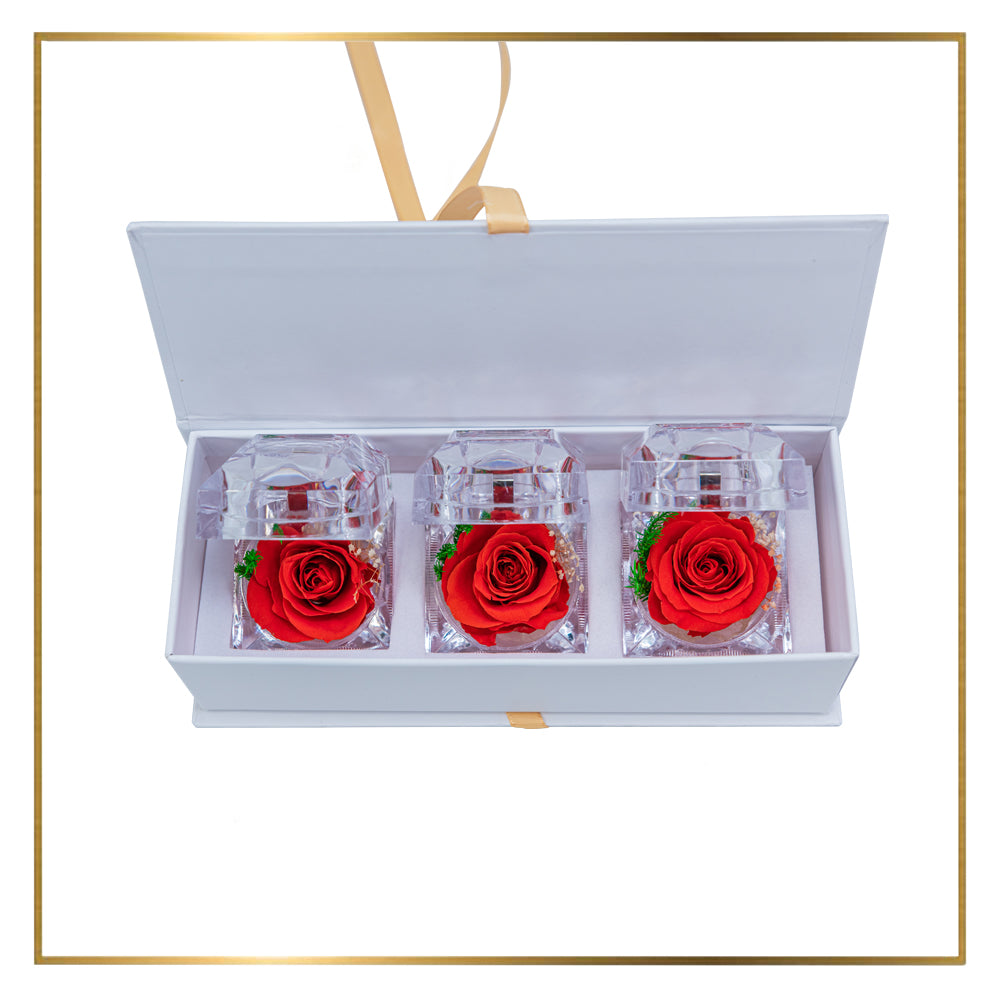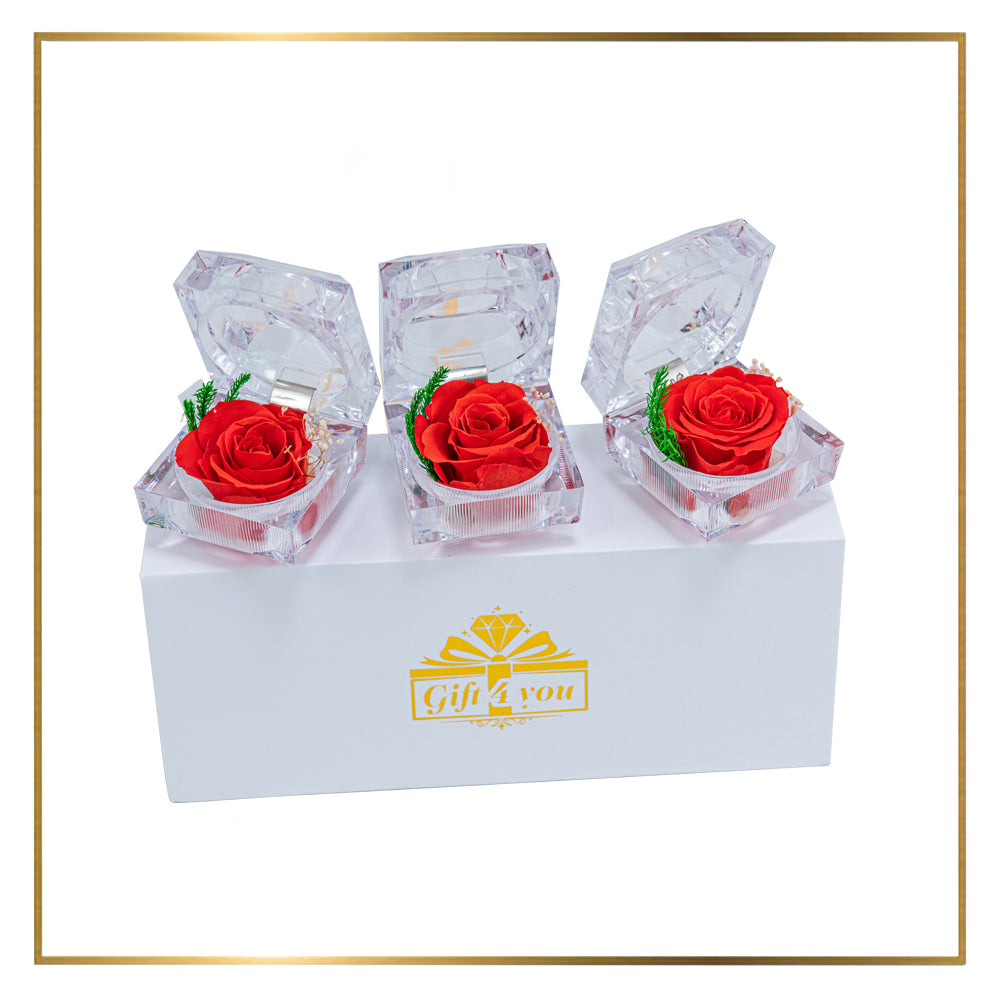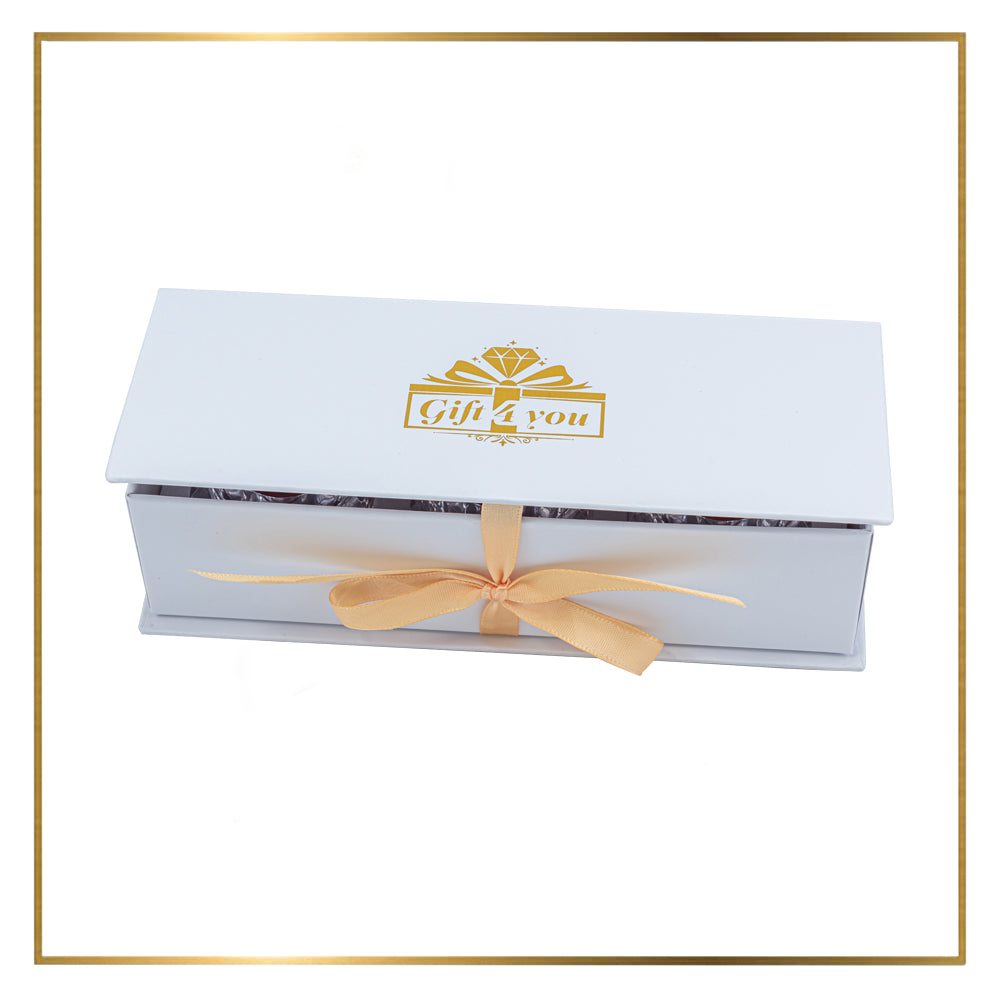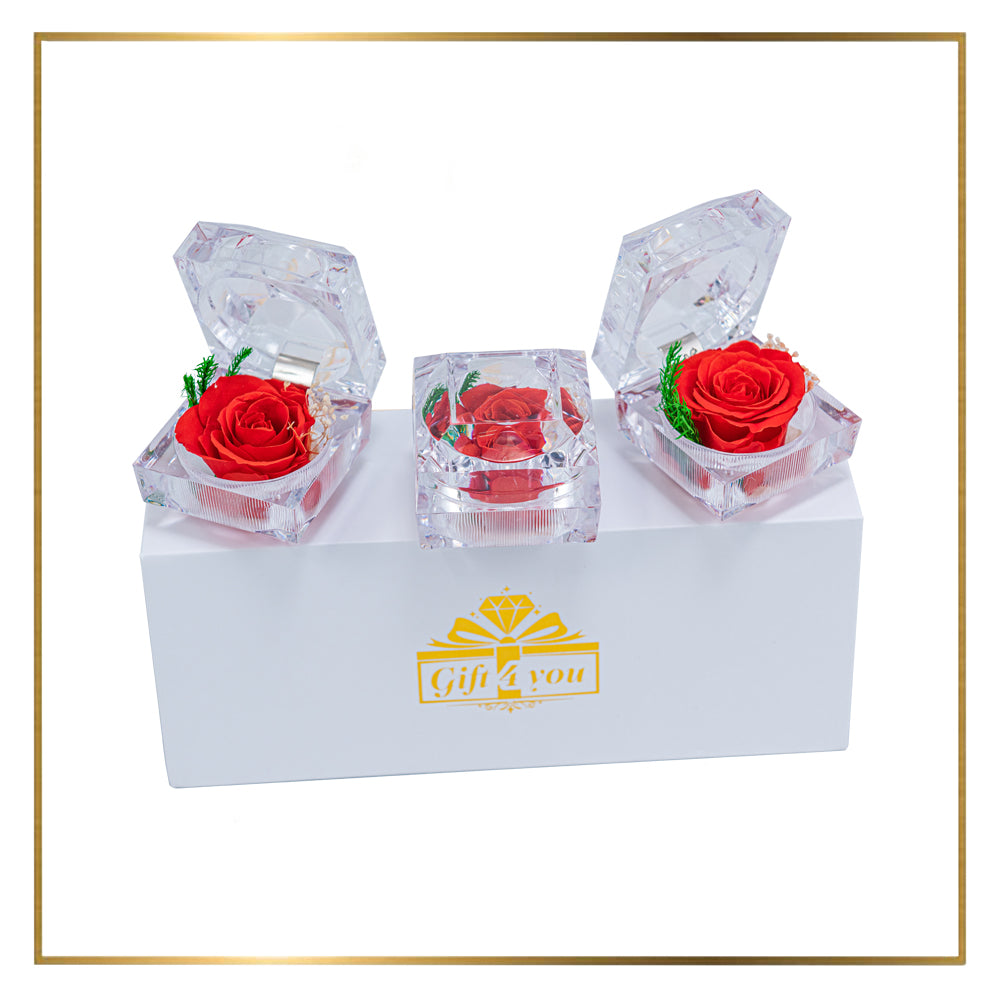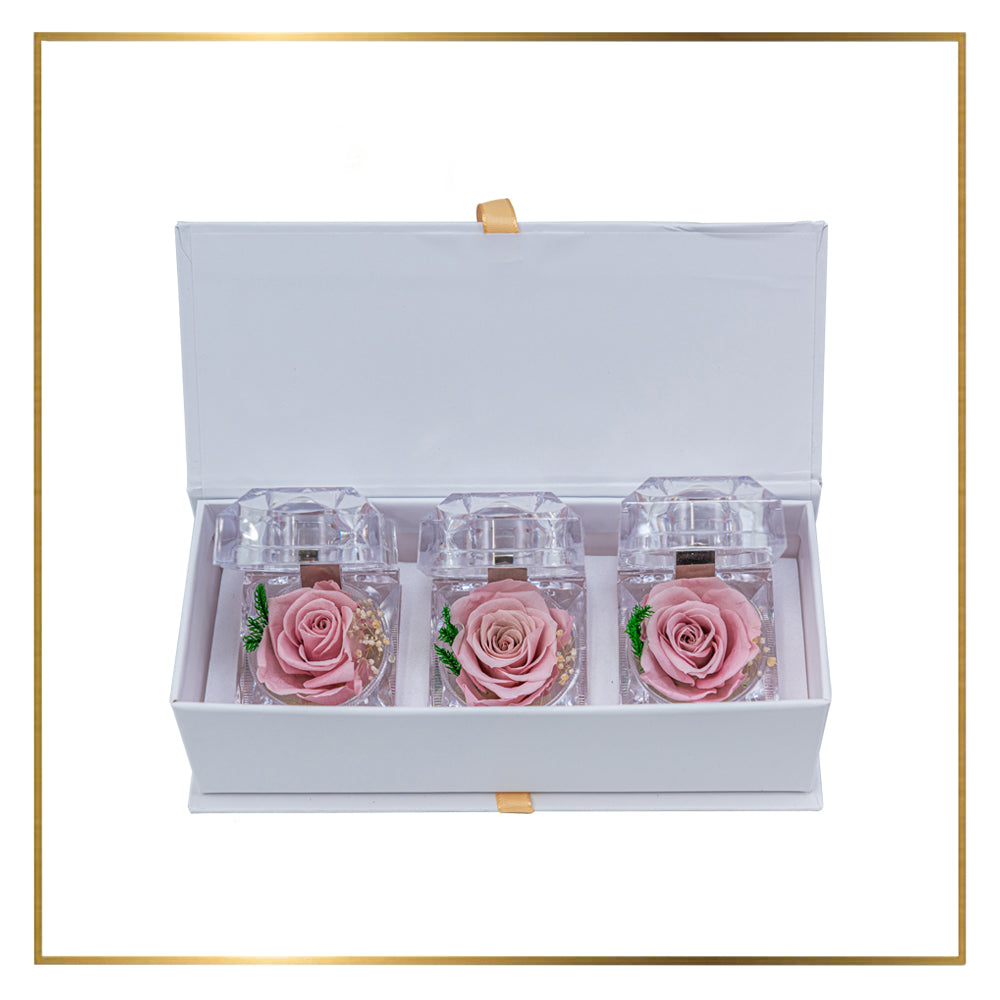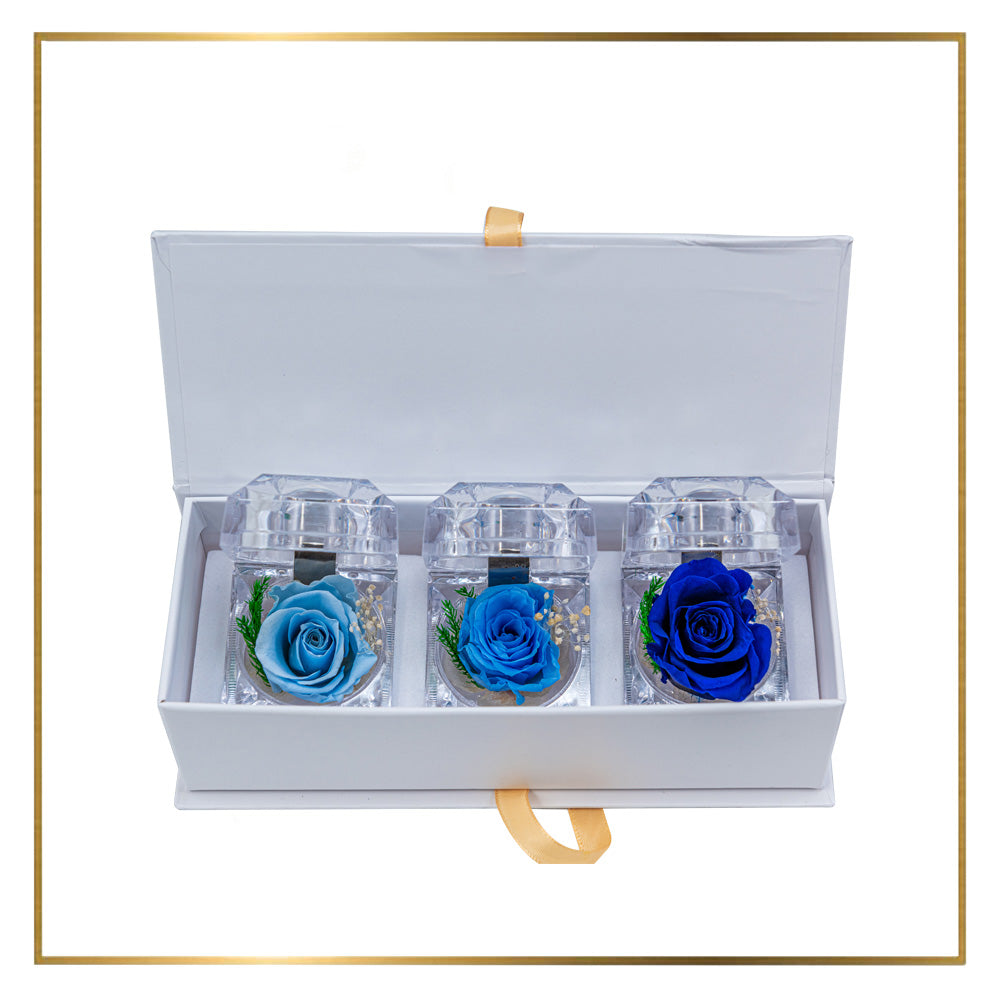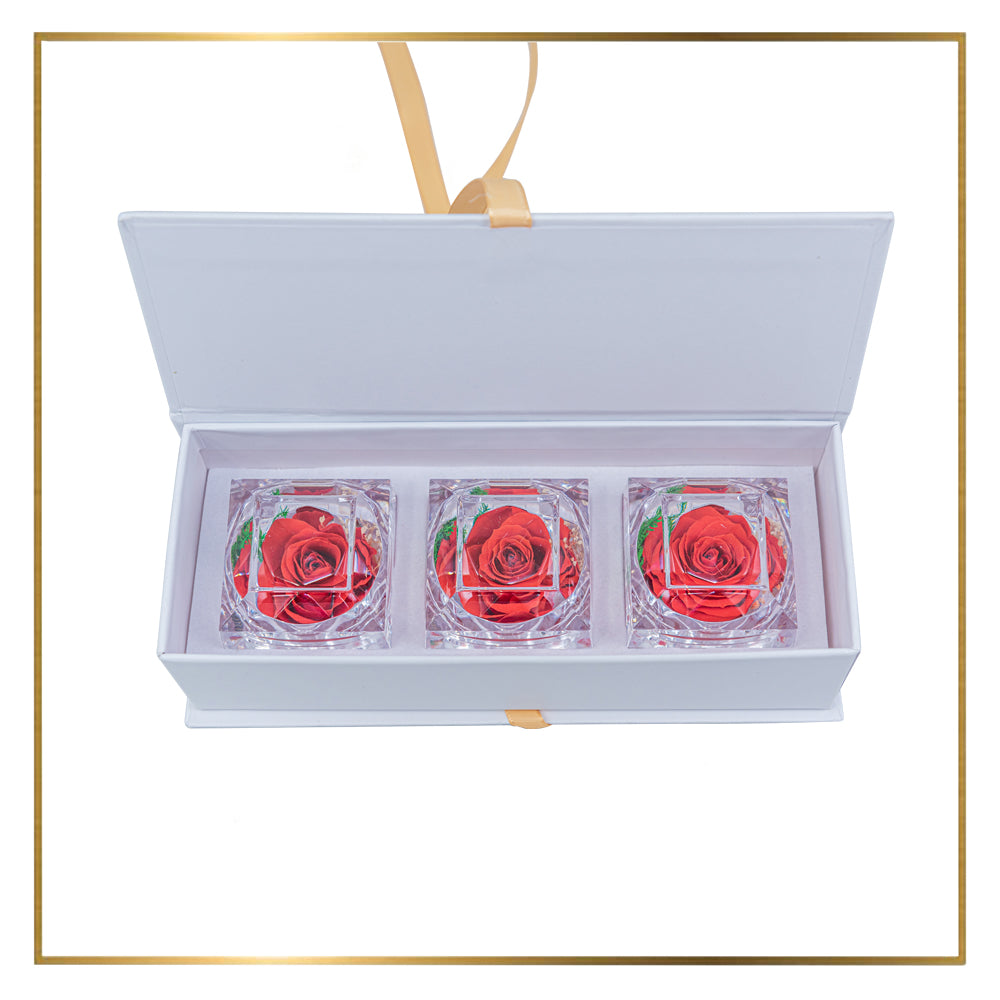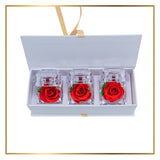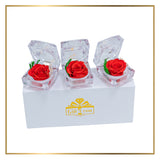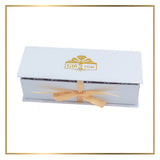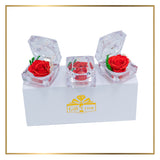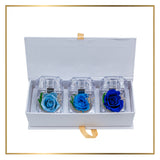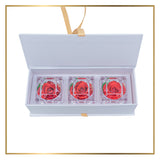 Love Bundle (Preserved Roses)
$49.99
Regular price
$79.99
You can read more about our flowers Here!
Free shipping on orders over $50
Description

💕✨ Introducing the captivating "Love Bundle" – a delightful gift that encapsulates the beauty of romance in a charming arrangement of mini preserved roses. Get ready to embark on a journey of love and enchantment as we unveil this exquisite collection designed to ignite hearts and create lasting memories.

🌹🎁 The "Love Bundle" features three handcrafted, everlasting, decorative soap roses in an array of romantic colors. Each mini rose represents a unique expression of love, showcasing the depth of your affection for your special someone. With their vibrant hues of red, blue, and pink, these preserved roses exude timeless beauty, symbolizing love in its purest form.

🌼✨ Each mini rose in the "Love Bundle" is encased in a small, transparent case that can be opened and closed. This delightful feature allows your loved one to admire the intricate details of each delicate bloom, preserving the beauty of these miniature roses for years to come. The clear case adds a touch of elegance, creating a mesmerizing visual display that is sure to captivate and charm.

💫 The "Love Bundle" is a perfect gift for any occasion, whether it's a birthday, anniversary, or just a spontaneous gesture of love. It serves as a heartfelt reminder of the special bond you share with your beloved, and it's a symbol of your unwavering commitment and devotion.

💞 With its one-of-a-kind arrangement, the "Love Bundle" is designed to make a lasting impression. Its compact size allows for easy placement on a desk, shelf, or bedside table, serving as a constant reminder of your love and thoughtfulness. Each time your loved one gazes upon these exquisite roses, they will be transported to a world of romance and cherished memories.

💌 Don't miss the opportunity to express your love and admiration with the "Love Bundle". Order now and let the magic of these mini preserved roses weave its spell. This extraordinary gift is crafted to captivate hearts, evoke emotions, and create a lasting connection. Embrace the beauty and romance of the "Love Bundle" and make every moment a celebration of love and togetherness.

💕✨ Embark on a journey of love and enchantment with our "Love Bundle". Order now and experience the joy of gifting a symbol of everlasting love. Let the vibrant colors of the mini preserved roses and the enchanting design of the transparent cases create a captivating display that will forever be cherished. Make every occasion special and every gesture heartfelt with the "Love Bundle".
Package Dimensions:

Length: 7 inches
Width: 3 inches
Height: 2 inches
Weight: 0.4 pounds
Product Care

Do's:
* Keep Away from Direct Sunlight
* Store Properly
* Gently Clean
* Rotate Display (If On Display)

Don'ts:
* Avoid Water
* Don't Bend or Fold
* Stay Away from Extreme Temperatures
* Avoid Harsh Chemicals
* Don't Pull Petals