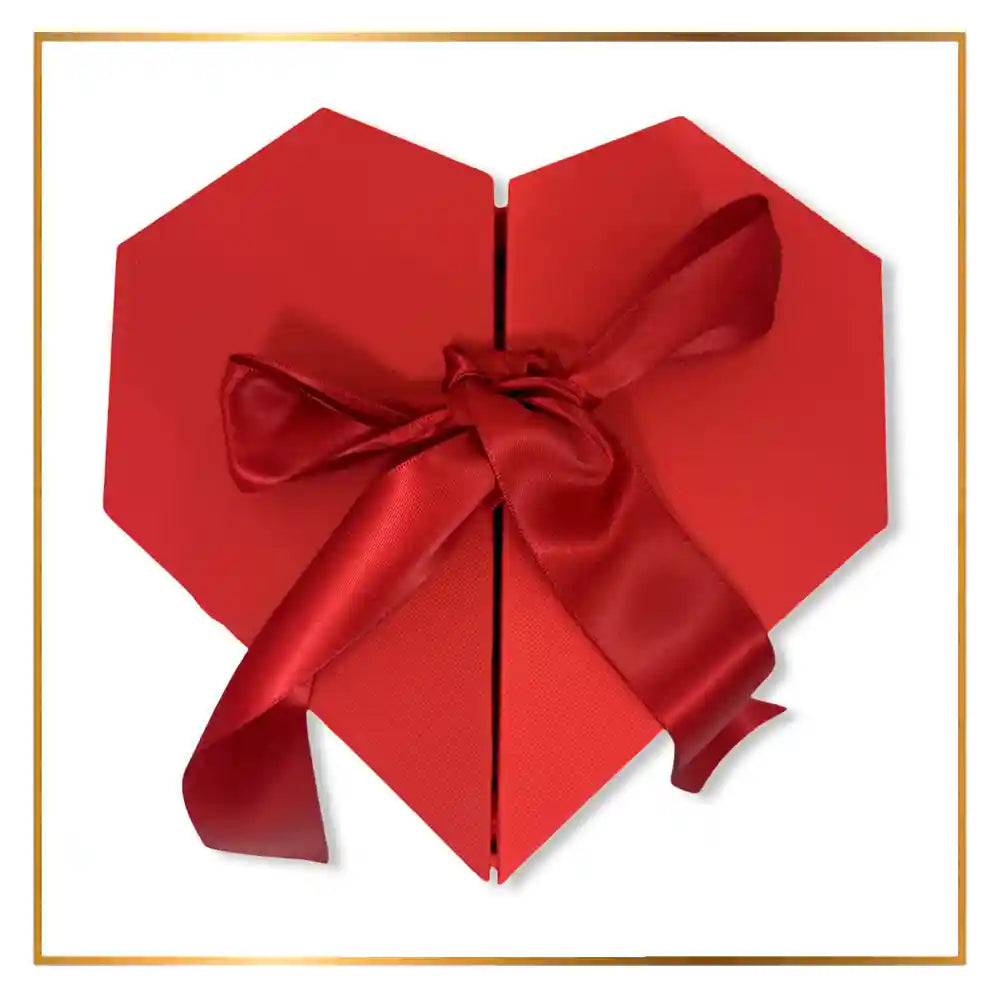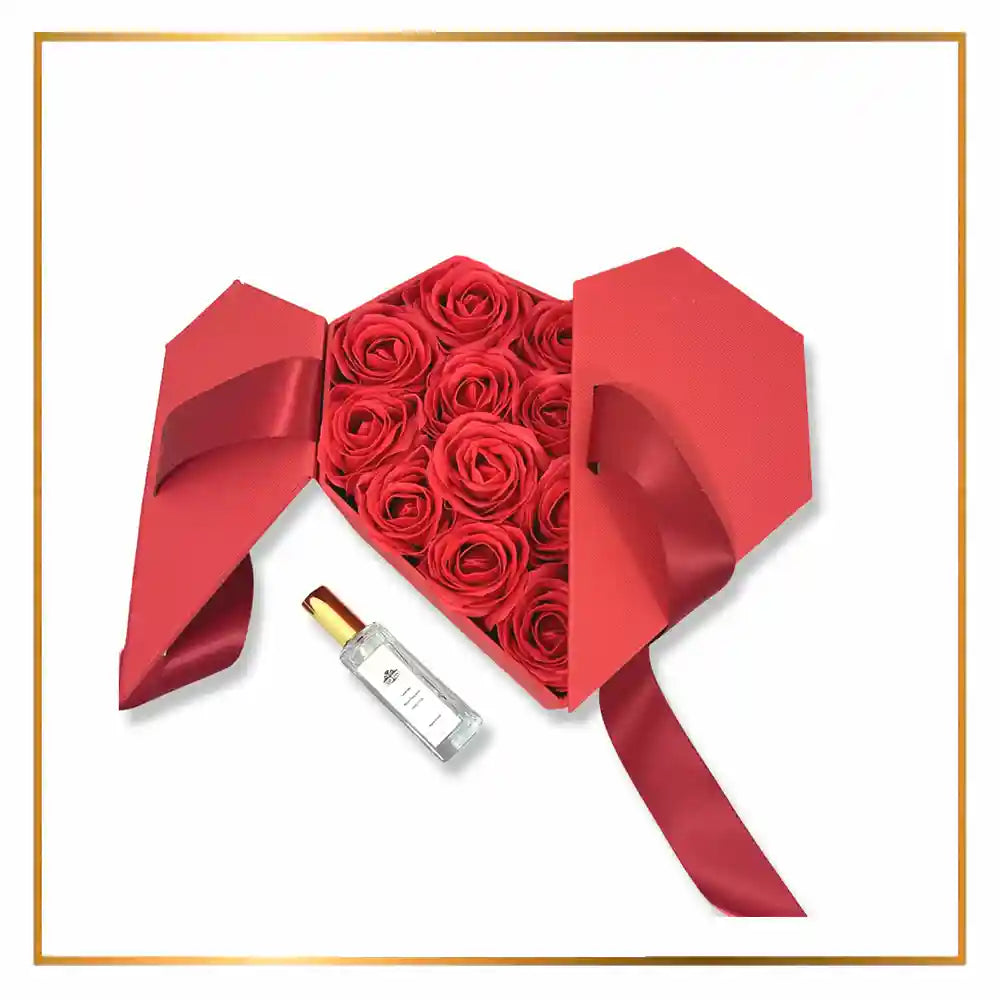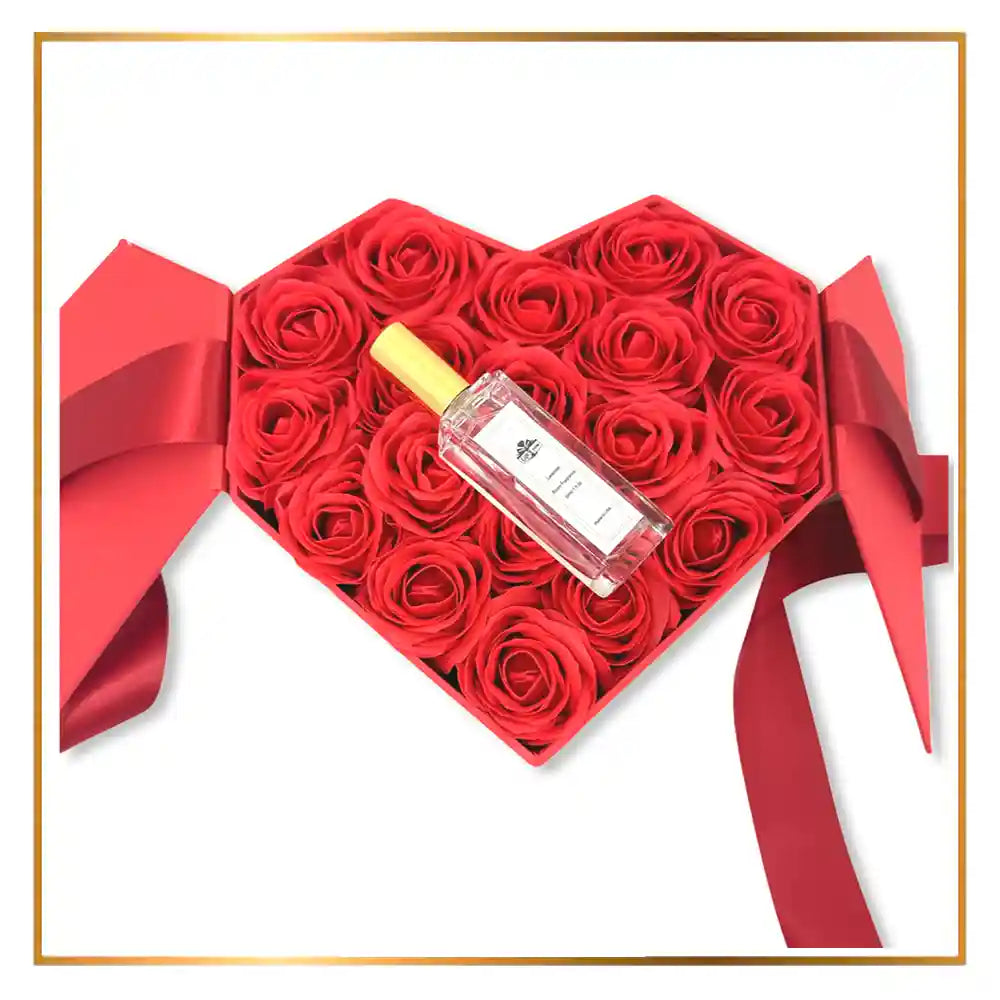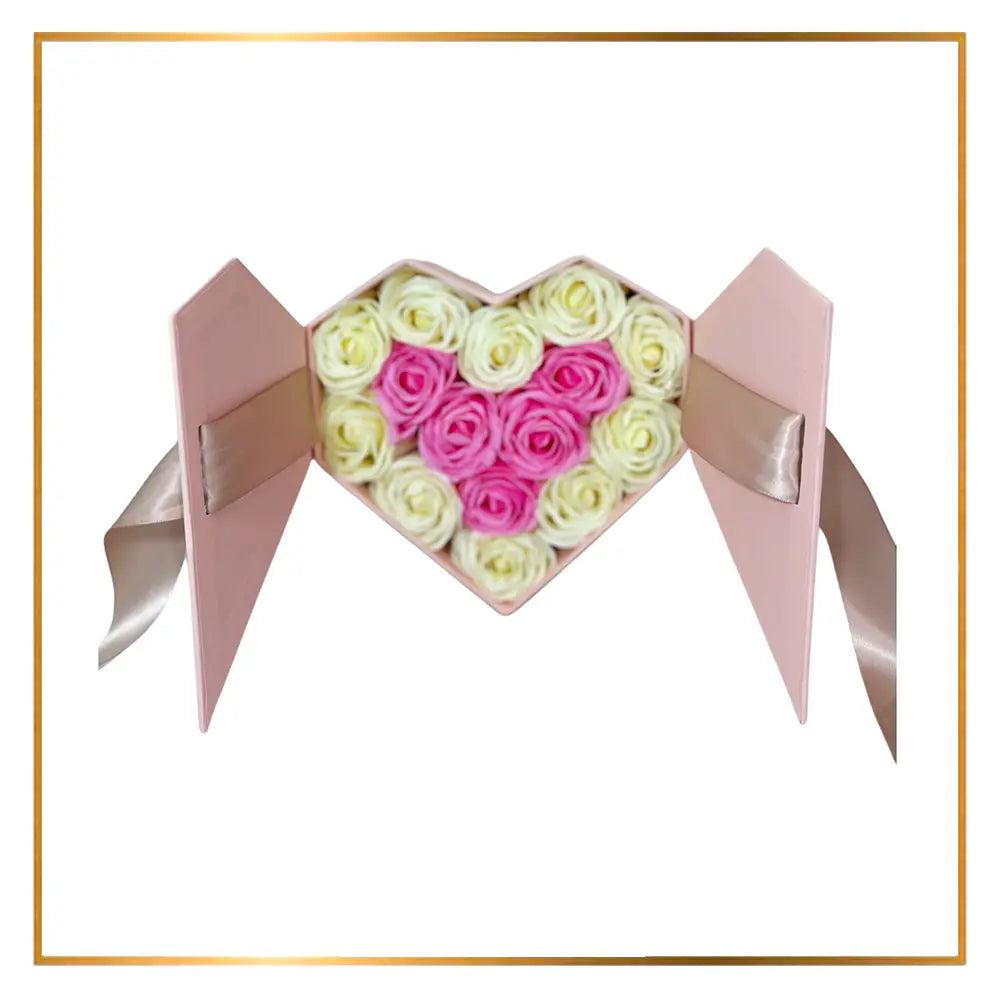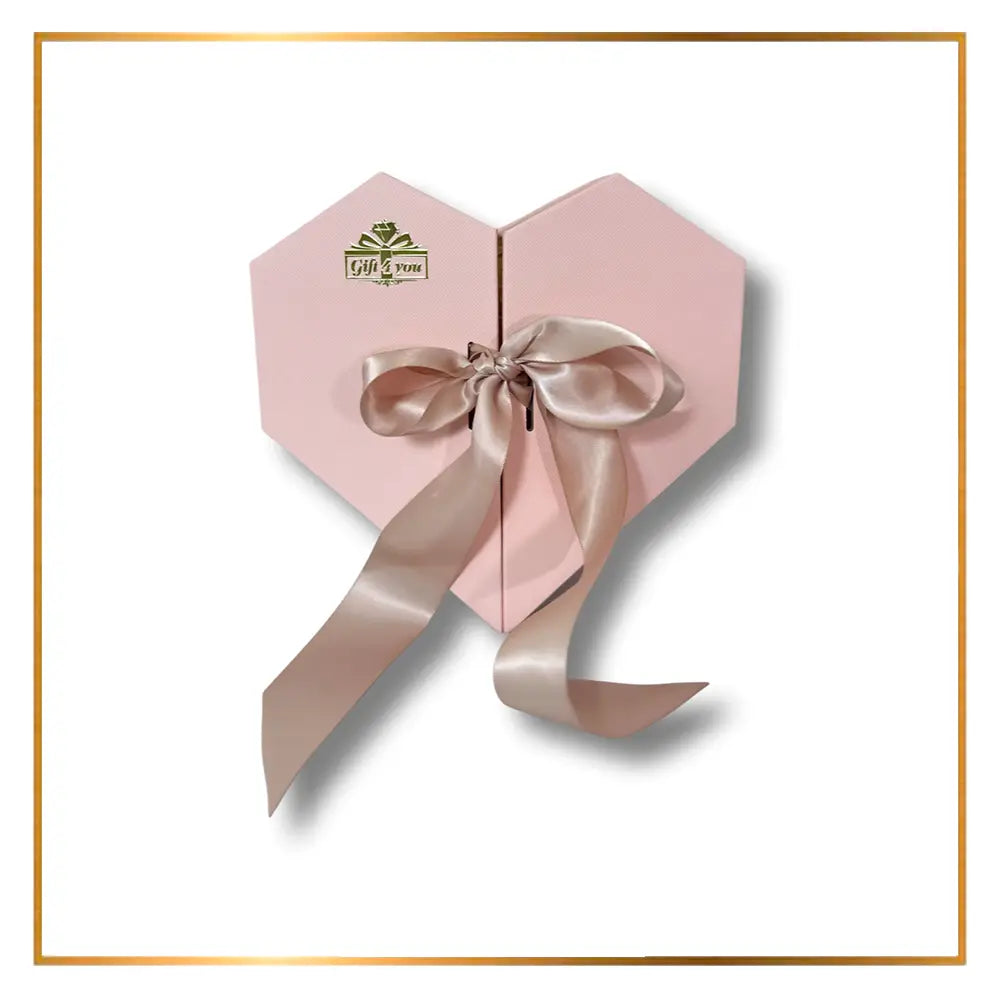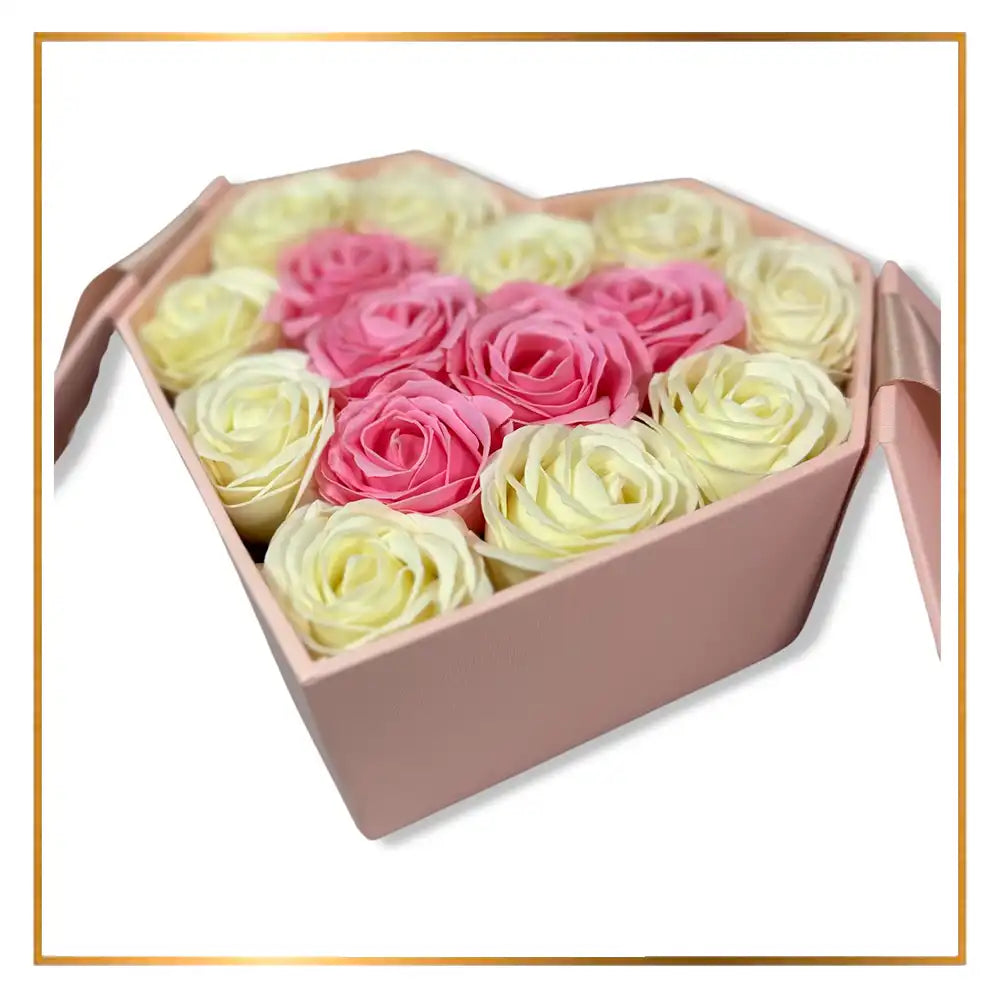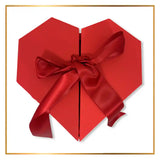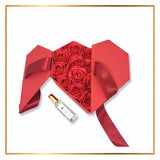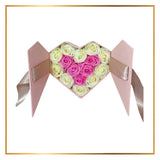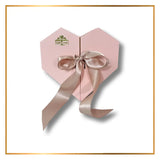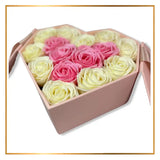 $129.99
Regular price
$149.99
You can read more about our flowers Here!
Free shipping on orders over $50
Description

💖✨ Prepare to embark on a romantic journey with our captivating "Heart Shape Box." This extraordinary gift is designed to ignite passion, celebrate love, and leave an everlasting impression on your special someone.

🎁 Inside this enchanting heart-shaped box, you'll discover a collection of 15-18 handcrafted, everlasting, decorative soap roses. Each rose is meticulously crafted with love and care, ensuring a gift that will stand the test of time. Available in mesmerizing shades of pink or classic red, these roses symbolize affection and romance.

💫 To enhance the experience, we have included a bottle of our exquisite lavender spray. Its soothing aroma adds a touch of serenity and tranquility to the atmosphere, creating a truly captivating ambiance.

✨ The "Heart Shape Box" is a true masterpiece, exuding elegance and charm in every detail. The arrangement is a special one-of-a-kind creation that will take your breath away, capturing the essence of love and devotion.

💝 Immerse yourself in the enchantment of our "Heart Shape Box." This extraordinary gift is perfect for any occasion, whether it's a birthday, anniversary, or a heartfelt gesture to express your love.

💞 Embrace the beauty of everlasting love and create a moment that will be cherished forever. Order the "Heart Shape Box" today and let it serve as a symbol of your eternal affection. Unleash the captivating aroma of lavender and immerse yourself in a world of romance and passion.
Package Dimensions:

Length: 8 inches
Width: 4 inches
Height: 8 inches
Weight: 1 pound
Product Care

Do's:
* Keep Away from Direct Sunlight
* Store Properly
* Gently Clean
* Rotate Display (If On Display)

Don'ts:
* Avoid Water
* Don't Bend or Fold
* Stay Away from Extreme Temperatures
* Avoid Harsh Chemicals
* Don't Pull Petals