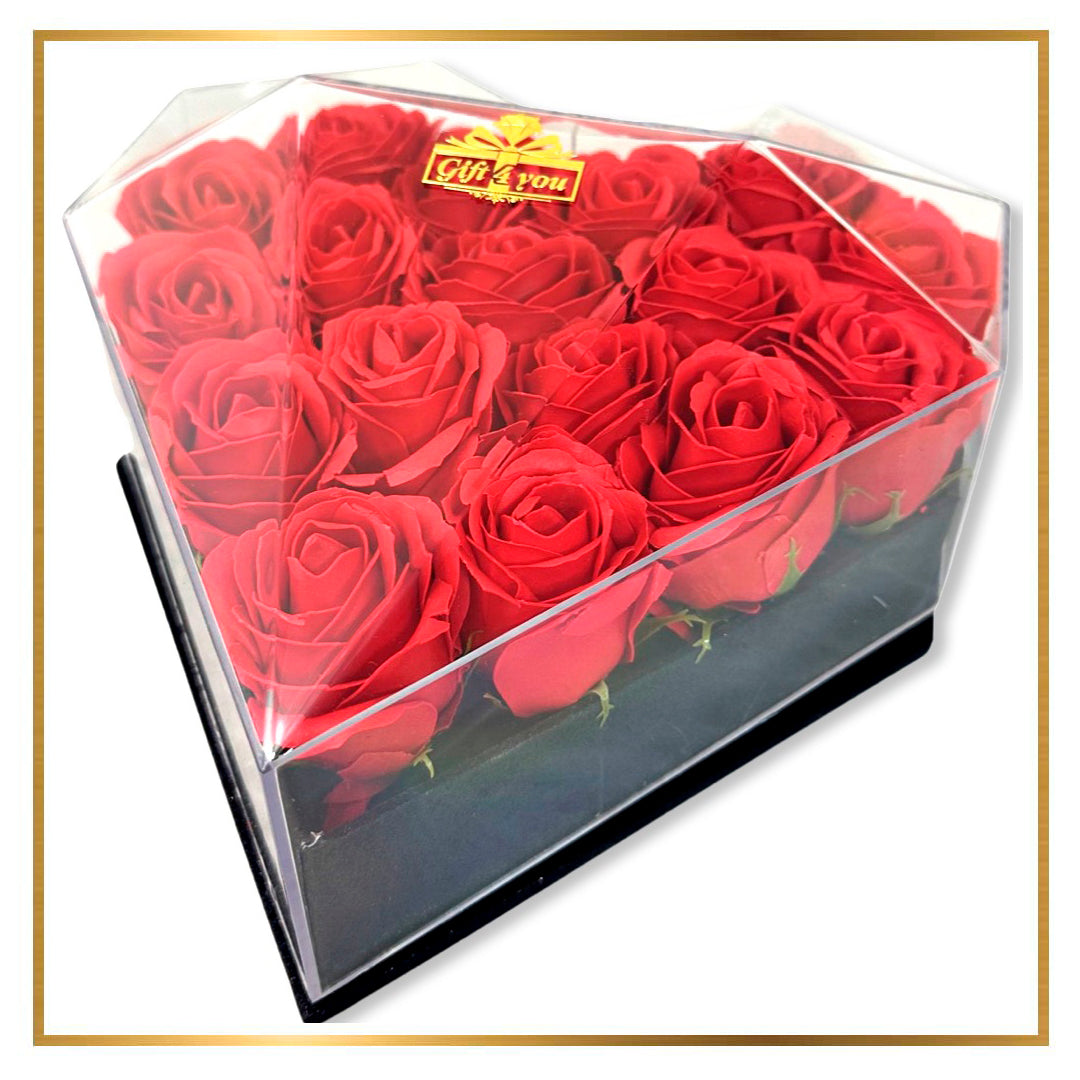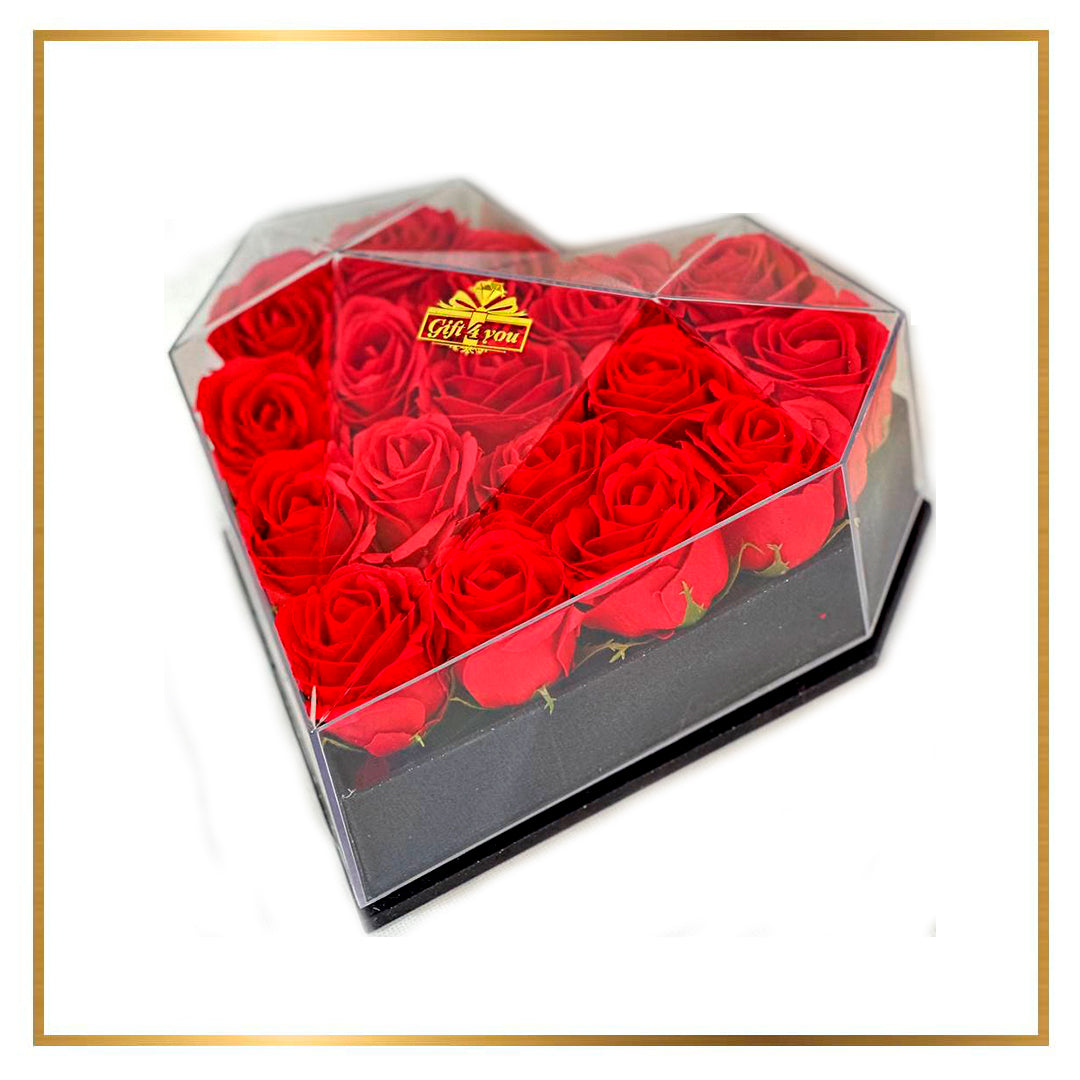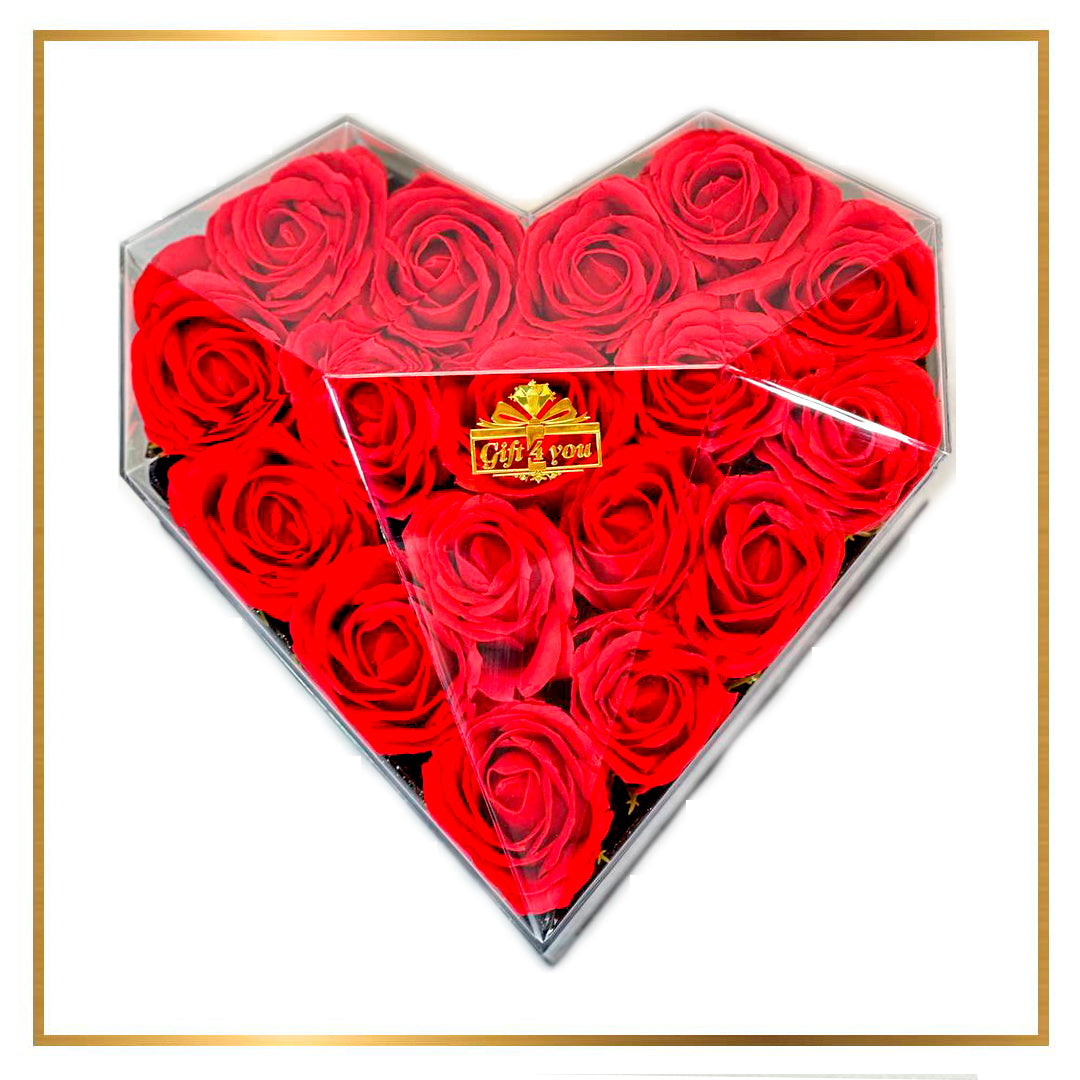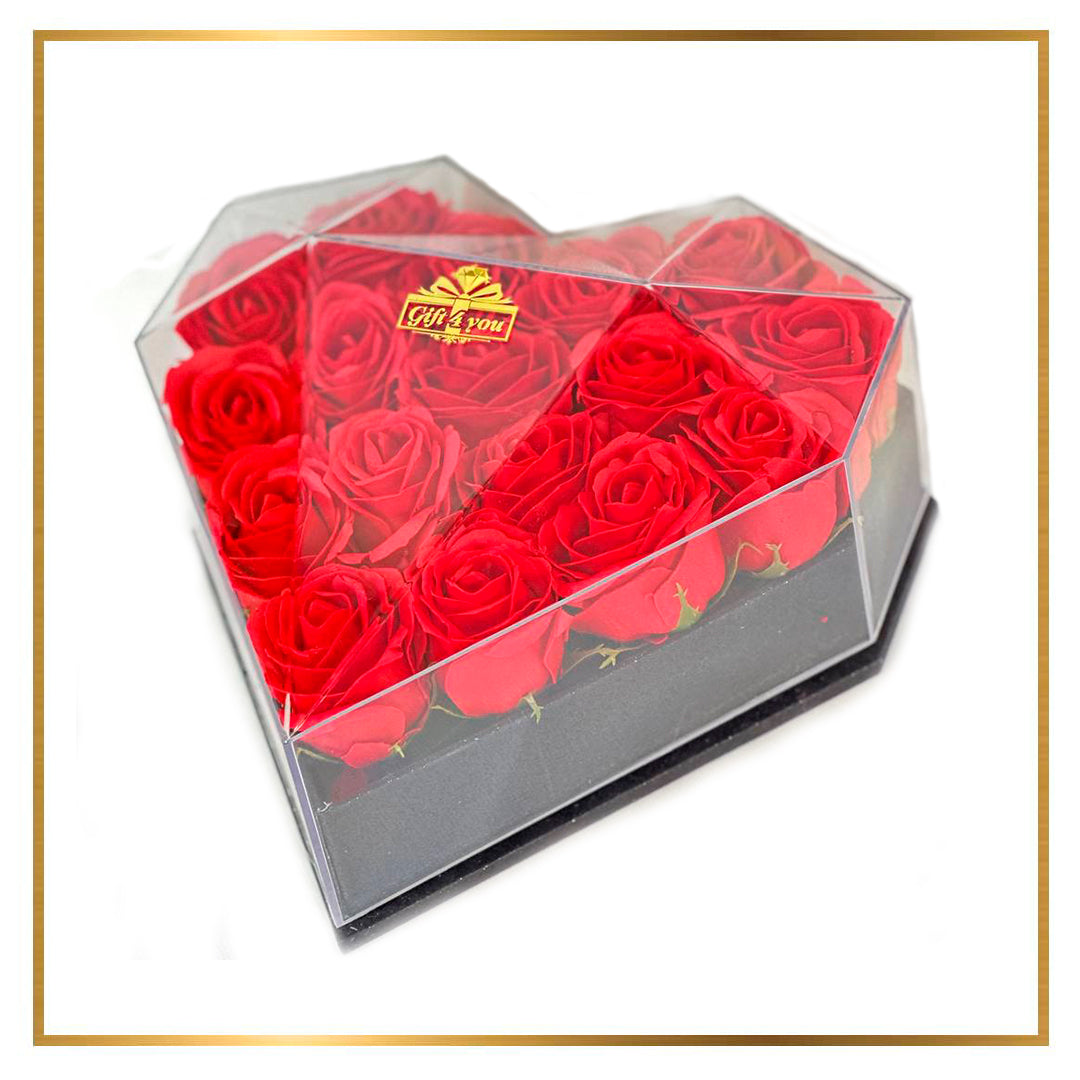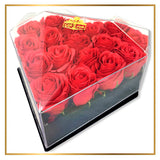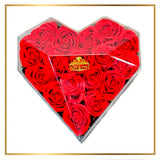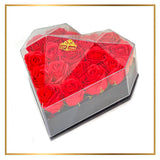 $139.99
Regular price
$159.99
You can read more about our flowers Here!
Free shipping on orders over $50
Description

💕 Prepare to experience a romantic journey like no other with our captivating "Clear Love" gift. This extraordinary creation is designed to immerse you in a world of passion and enchantment, leaving you and your loved one spellbound.

🌹 Embrace the beauty of love with the alluring display of red roses enclosed in a stunning clear geometrical heart acrylic box. The transparent design allows the roses to shine in all their splendor, symbolizing the purity and transparency of your affection.

🎁 The "Clear Love" package includes 16 to 18 handcrafted, everlasting, decorative soap roses. Each rose is meticulously crafted to preserve its beauty and serve as a timeless symbol of your eternal love. Let these exquisite roses express the depth of your emotions and create a lasting impression on your beloved's heart.

🌿 As an additional item, we have included a delicate Lavender spray to enhance the romantic ambiance. Spritz a touch of this enchanting fragrance and let the soothing aroma create a sense of tranquility and bliss.

✨ Witness the magic unfold as you unveil this breathtaking arrangement to your significant other. With its meticulous craftsmanship and thoughtful design, the "Clear Love" gift is guaranteed to ignite the flames of passion and create cherished memories that will last a lifetime.

💌 Don't hesitate to make this extraordinary gift your own. Order the "Clear Love" package today and let the power of love illuminate your journey together.
Product Care

Do's:
* Keep Away from Direct Sunlight
* Store Properly
* Gently Clean
* Rotate Display (If On Display)

Don'ts:
* Avoid Water
* Don't Bend or Fold
* Stay Away from Extreme Temperatures
* Avoid Harsh Chemicals
* Don't Pull Petals