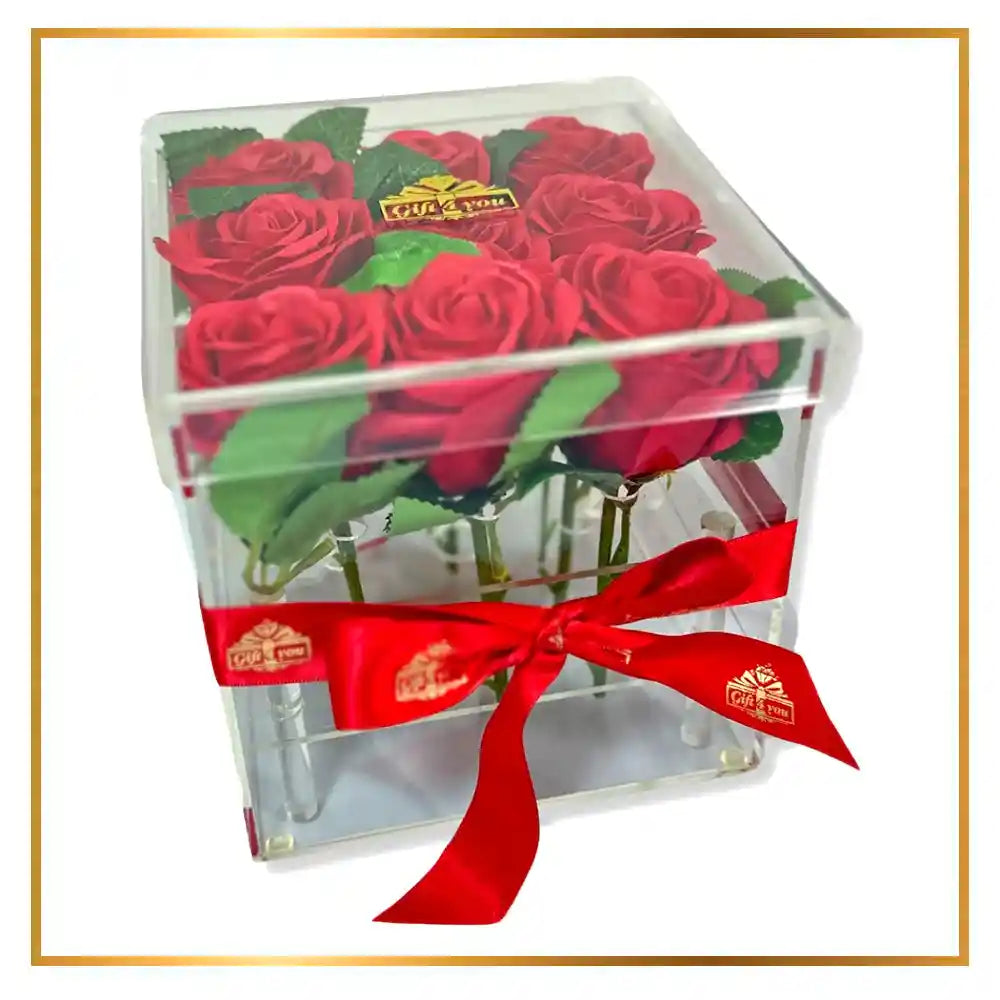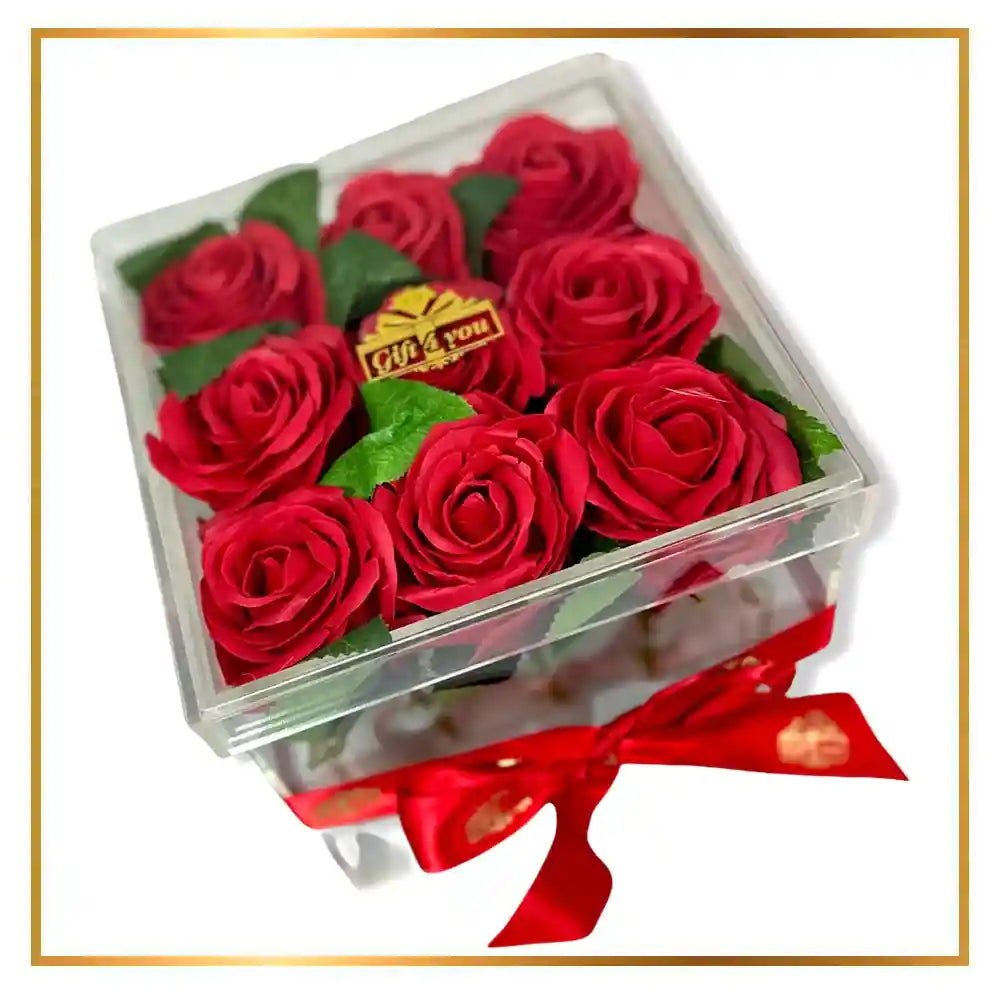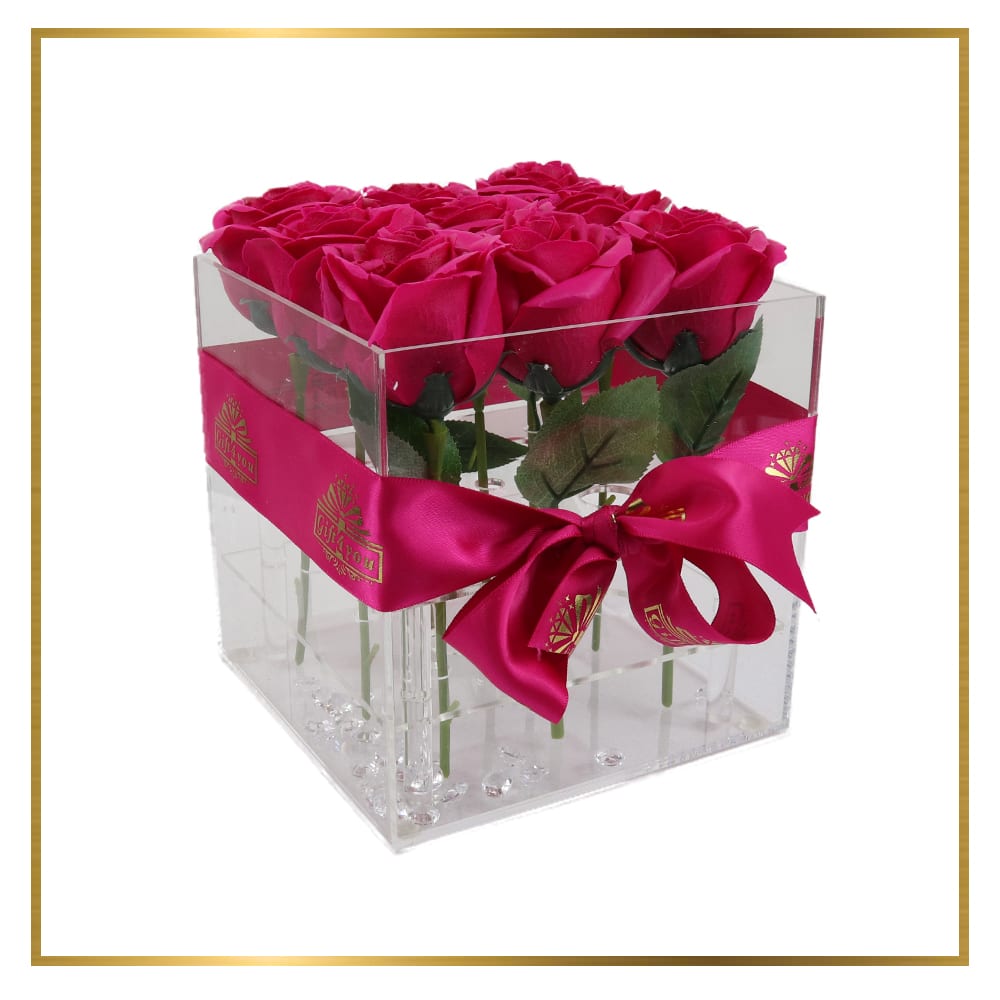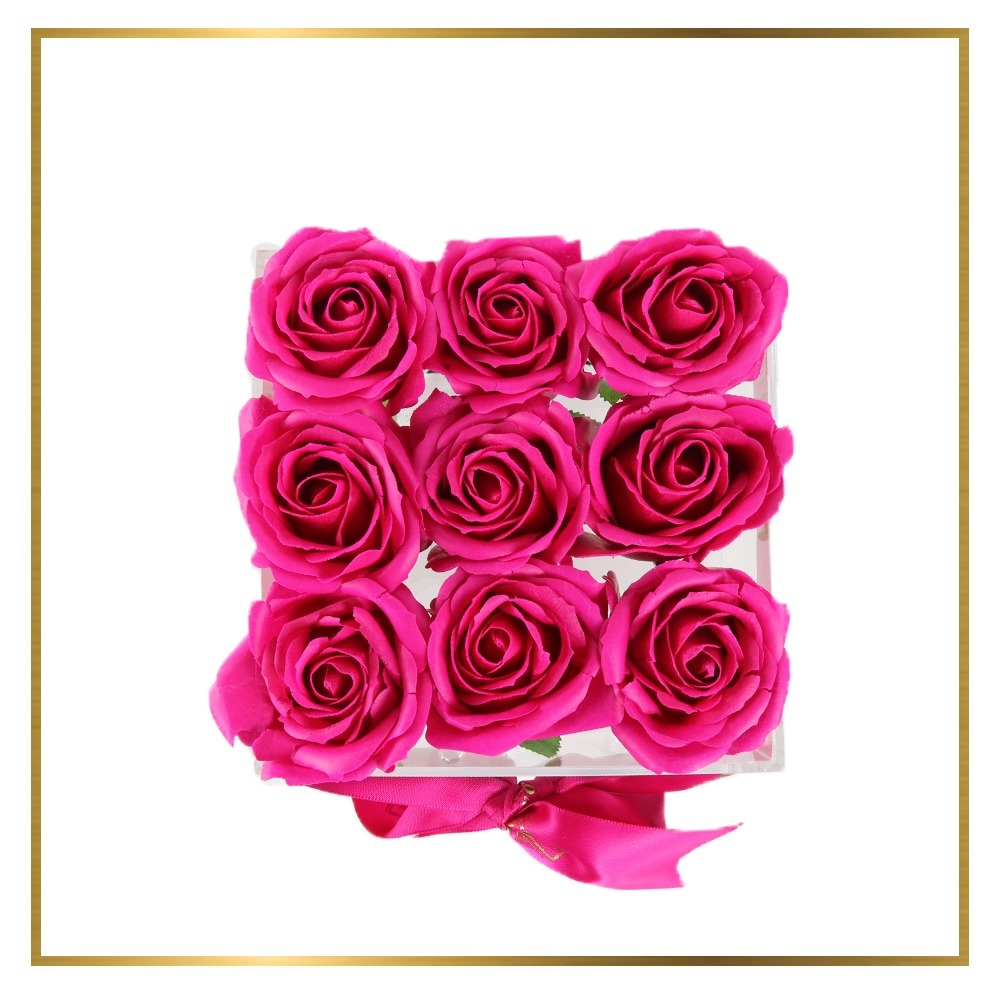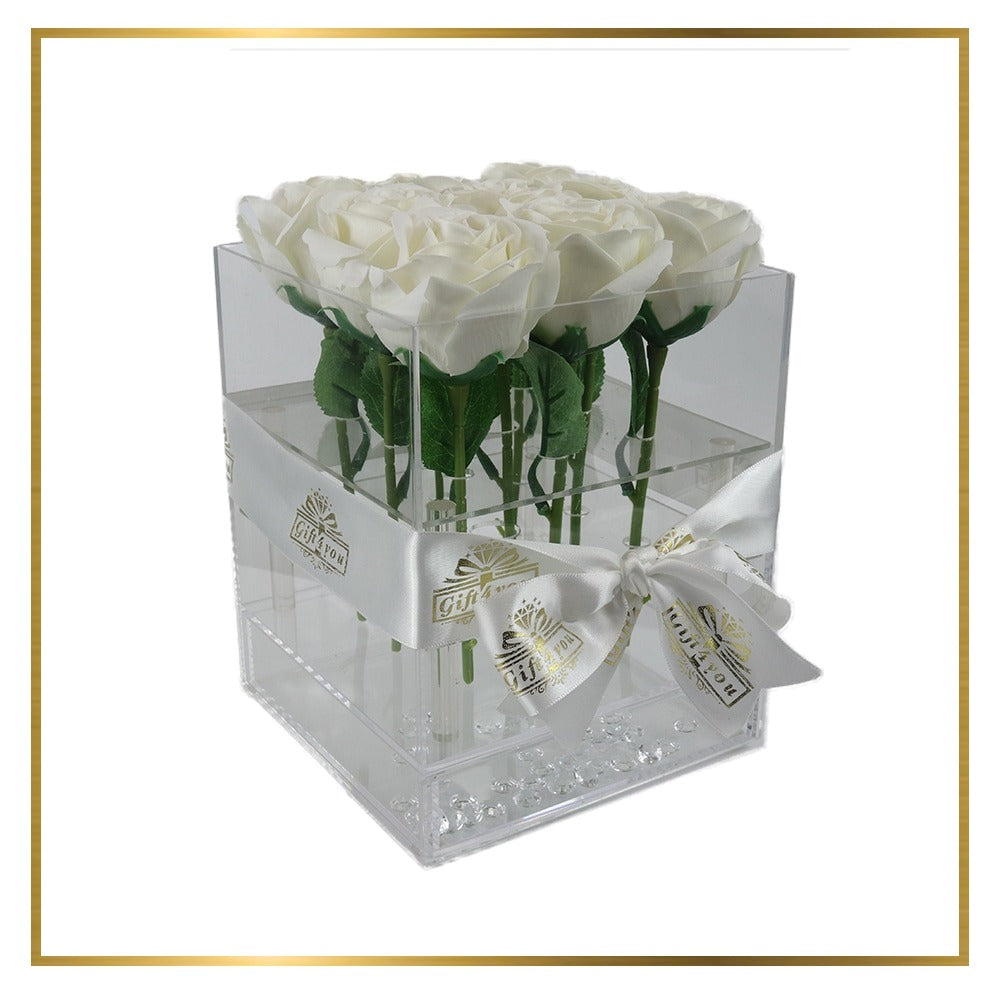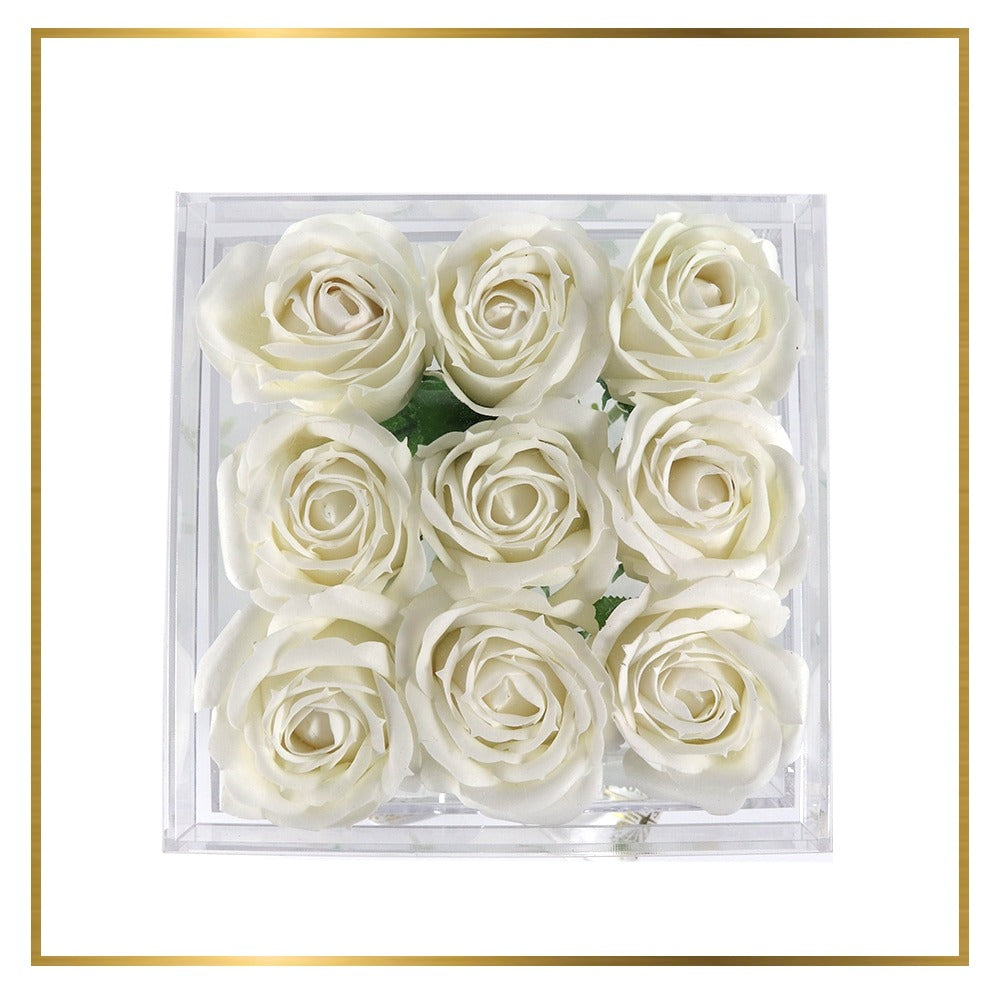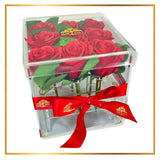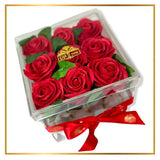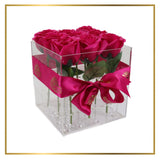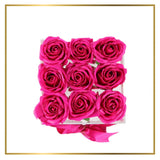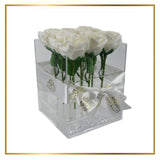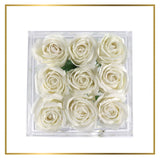 You can read more about our flowers Here!
Free shipping on orders over $50
Description

🌹❤️ Prepare to be captivated by the allure of our "Chicago" gift. This extraordinary arrangement showcases handcrafted, everlasting decorative soap roses that are sure to leave a lasting impression on your loved one. With its stunning design and meticulous attention to detail, the "Chicago" is a romantic gift that will make any occasion truly special.

🎁✨ The "Chicago" arrangement is a perfect choice for expressing your love and admiration. Whether you're celebrating a birthday, anniversary, or simply want to surprise your significant other, this gift will ignite their emotions and create an unforgettable moment.

💐🎁 The centerpiece of the "Chicago" arrangement is 9 handcrafted, decorative soap rose. Each rose is meticulously created to resemble a real rose, with intricate details that capture the beauty and elegance of nature. The vibrant red color symbolizes deep love and passion, making it the perfect expression of your heartfelt emotions.

💖💍 The soap rose is presented in a clear acrylic box, which adds a touch of modern sophistication to the arrangement. This transparent enclosure allows the beauty of the rose to shine through, creating a mesmerizing visual effect that will enchant your recipient. The "Chicago" arrangement is a true work of art, showcasing the everlasting beauty of the rose in a unique and captivating way.

💫💌 This is not just a gift; it's a declaration of love and a testament to the bond you share. The "Chicago" arrangement is a meaningful gesture that will touch the heart of your special someone and remind them of your deep affection. It's a gift that goes beyond words, allowing your love to be felt and cherished.

✨❤️ Don't miss the opportunity to create an unforgettable moment with the "Chicago" arrangement. Order now and let the magic of this handcrafted soap rose in a clear acrylic box transport your loved one to a realm of romance and beauty. It's a gift that will make them feel truly cherished and loved.
Package Dimensions:

Length: 6 inches
Width: 6 inches
Height: 6 inches
Weight: 1 pound
Product Care

Do's:
* Keep Away from Direct Sunlight
* Store Properly
* Gently Clean
* Rotate Display (If On Display)

Don'ts:
* Avoid Water
* Don't Bend or Fold
* Stay Away from Extreme Temperatures
* Avoid Harsh Chemicals
* Don't Pull Petals