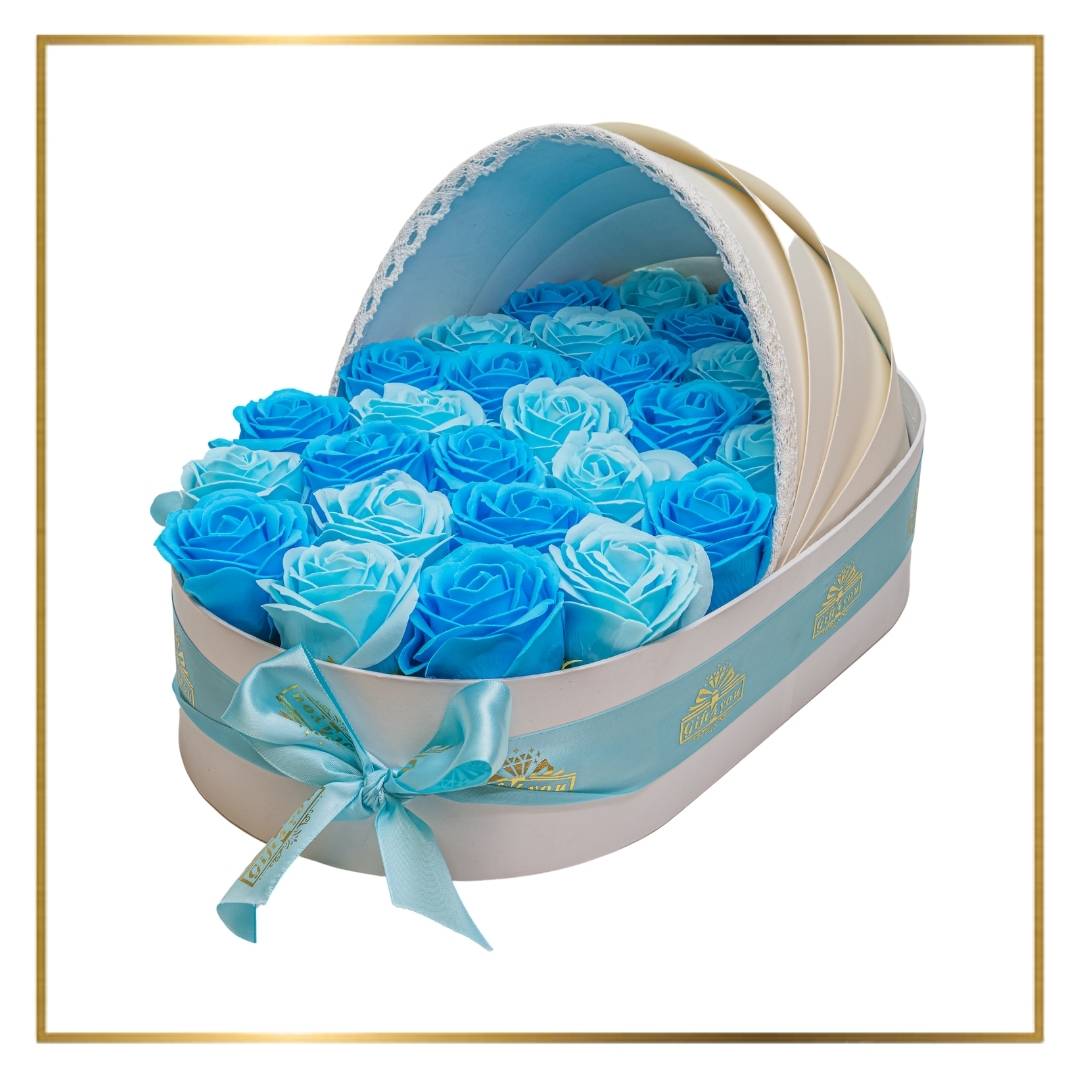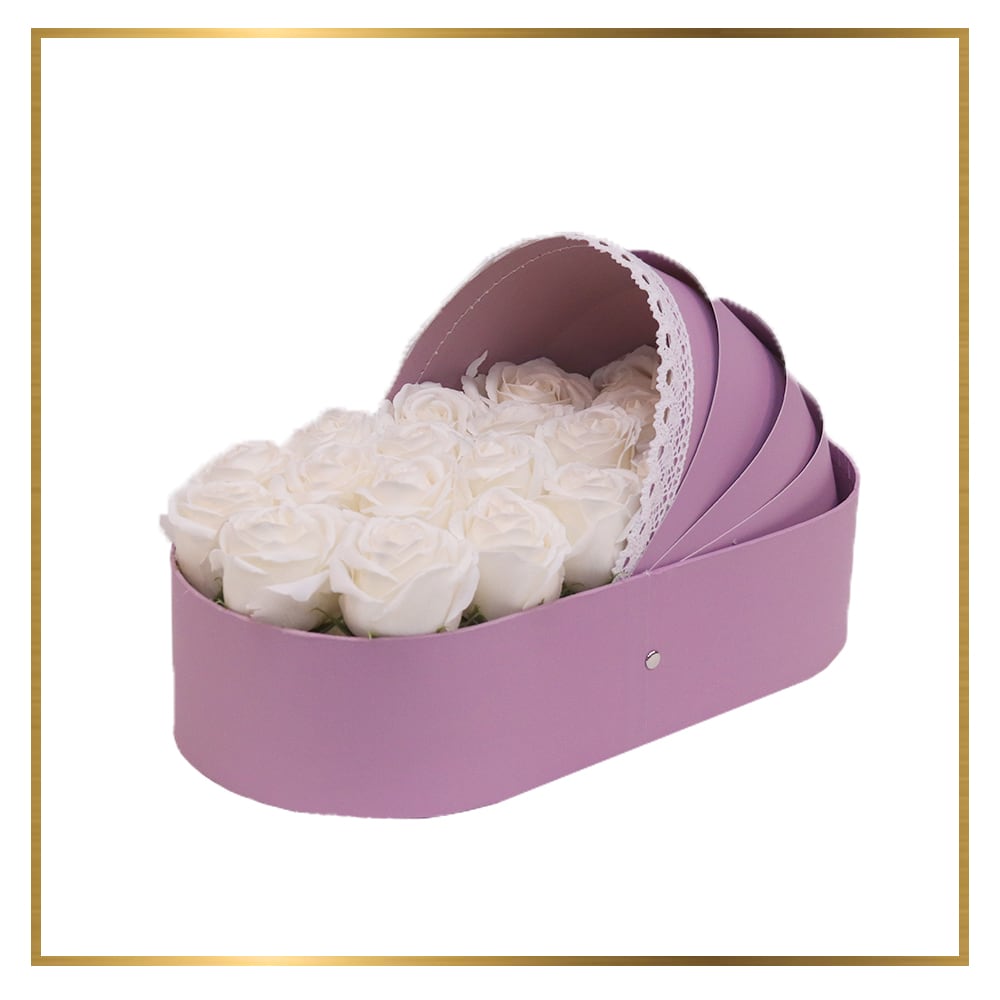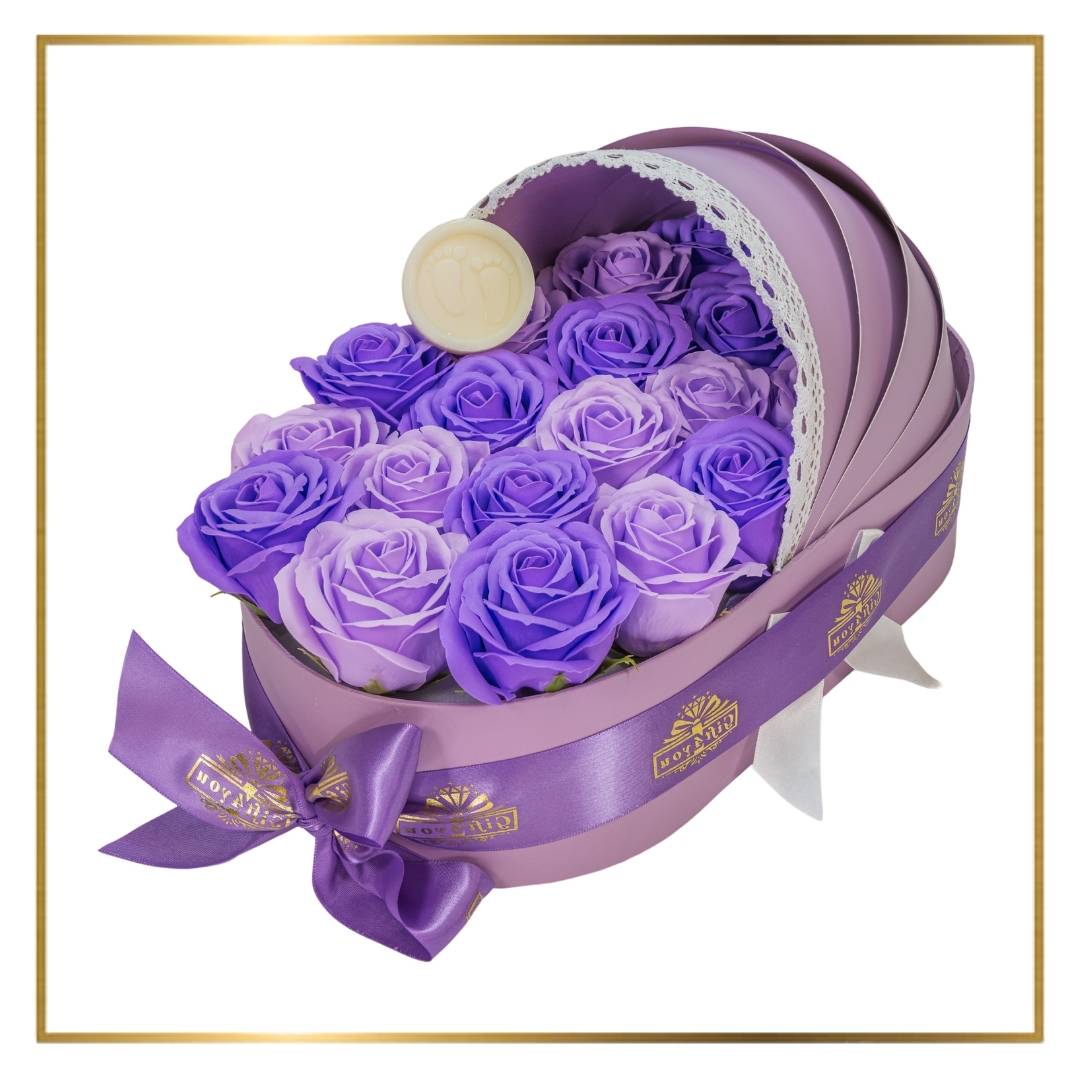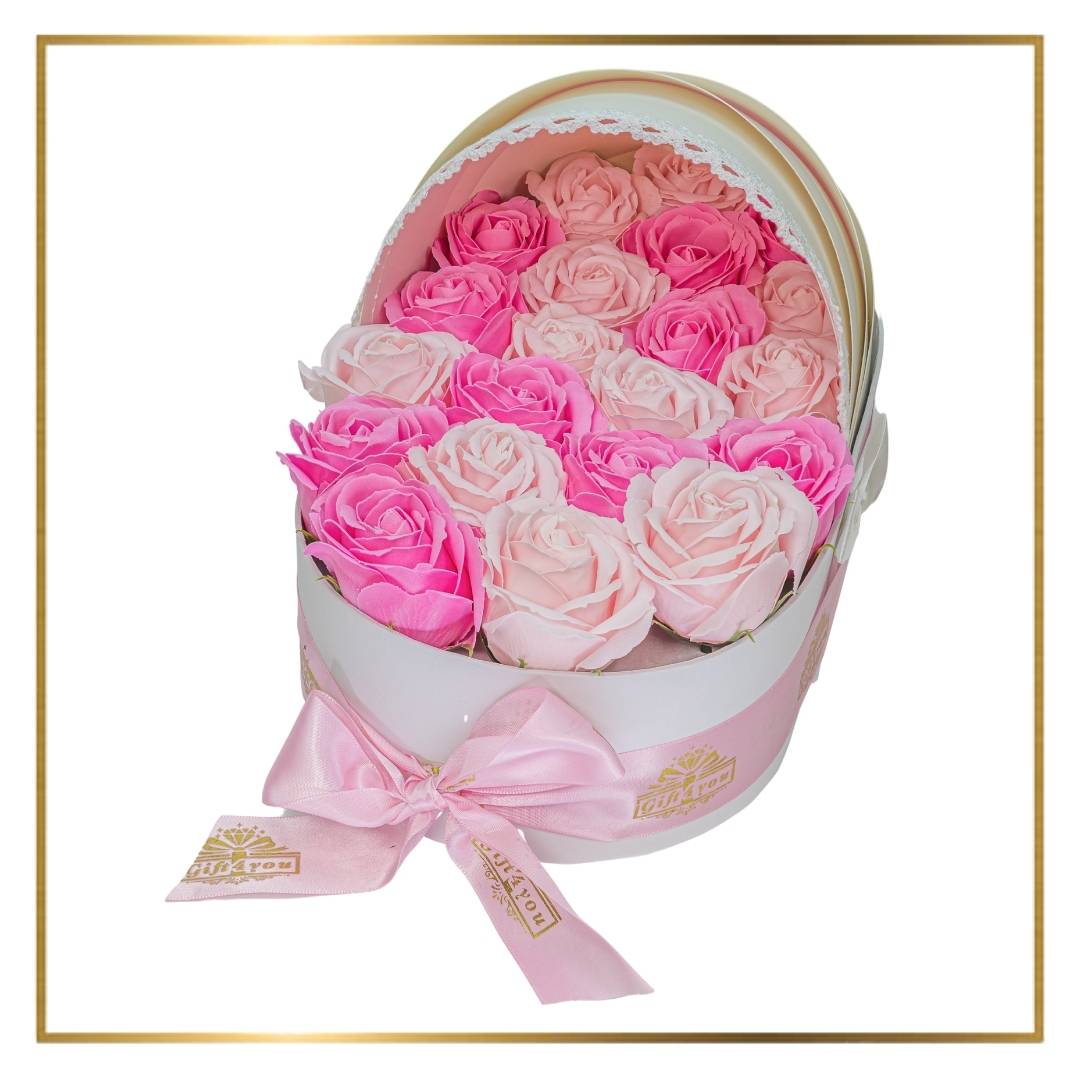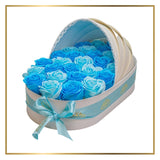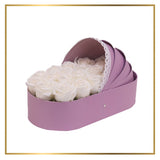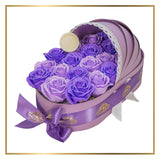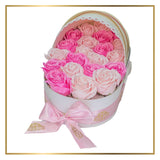 $59.99
Regular price
$69.99
You can read more about our flowers Here!
Free shipping on orders over $50
Description

👶🌹 Welcome to the world of romance and tenderness with our captivating "Baby Love" gift. This delightful creation is designed to embrace the joy of love and celebrate the arrival of precious moments.

🎁 Inside this charming baby bassinet, you'll discover a breathtaking arrangement of 28-30 handcrafted, everlasting, decorative soap roses. Each rose is meticulously crafted to perfection, representing the everlasting bond of love. The roses elegantly cover the inside of the bassinet, creating a stunning visual display that is sure to capture the heart.

💫 The "Baby Love" gift is a true work of art, crafted with attention to detail and a touch of whimsy. The delicate ribbon wrapped around the bassinet adds a sweet and playful element, symbolizing the joy and happiness that love brings.

💕 Embrace the magic of love and celebrate life's most cherished moments with the "Baby Love" gift. It is a true testament to the power of love, beautifully crafted to create memories that will last a lifetime.

💝 Create an enchanting atmosphere and captivate the hearts of your loved ones with this extraordinary gift. Order the "Baby Love" gift today and embark on a journey of love and joy. Let the beauty of decorative soap roses and the charm of the baby bassinet fill your heart with warmth and affection.
Package Dimensions:

Length: 14 inches
Width: 8 inches
Height: 7 inches
Weight: 1 pound
Product Care

Do's:
* Keep Away from Direct Sunlight
* Store Properly
* Gently Clean
* Rotate Display (If On Display)

Don'ts:
* Avoid Water
* Don't Bend or Fold
* Stay Away from Extreme Temperatures
* Avoid Harsh Chemicals
* Don't Pull Petals