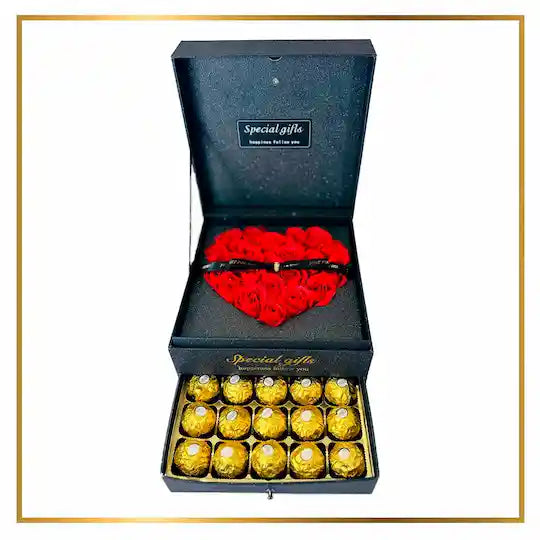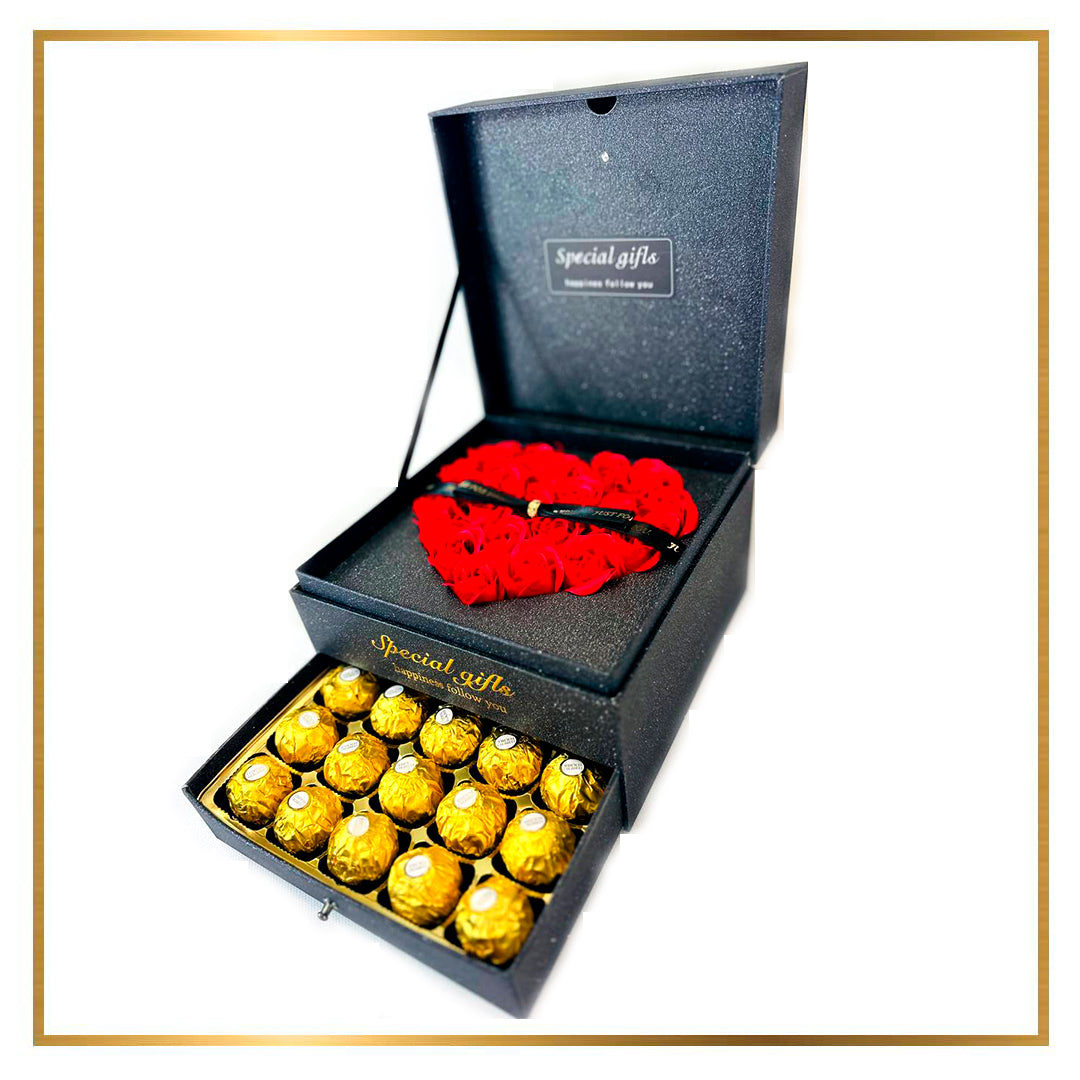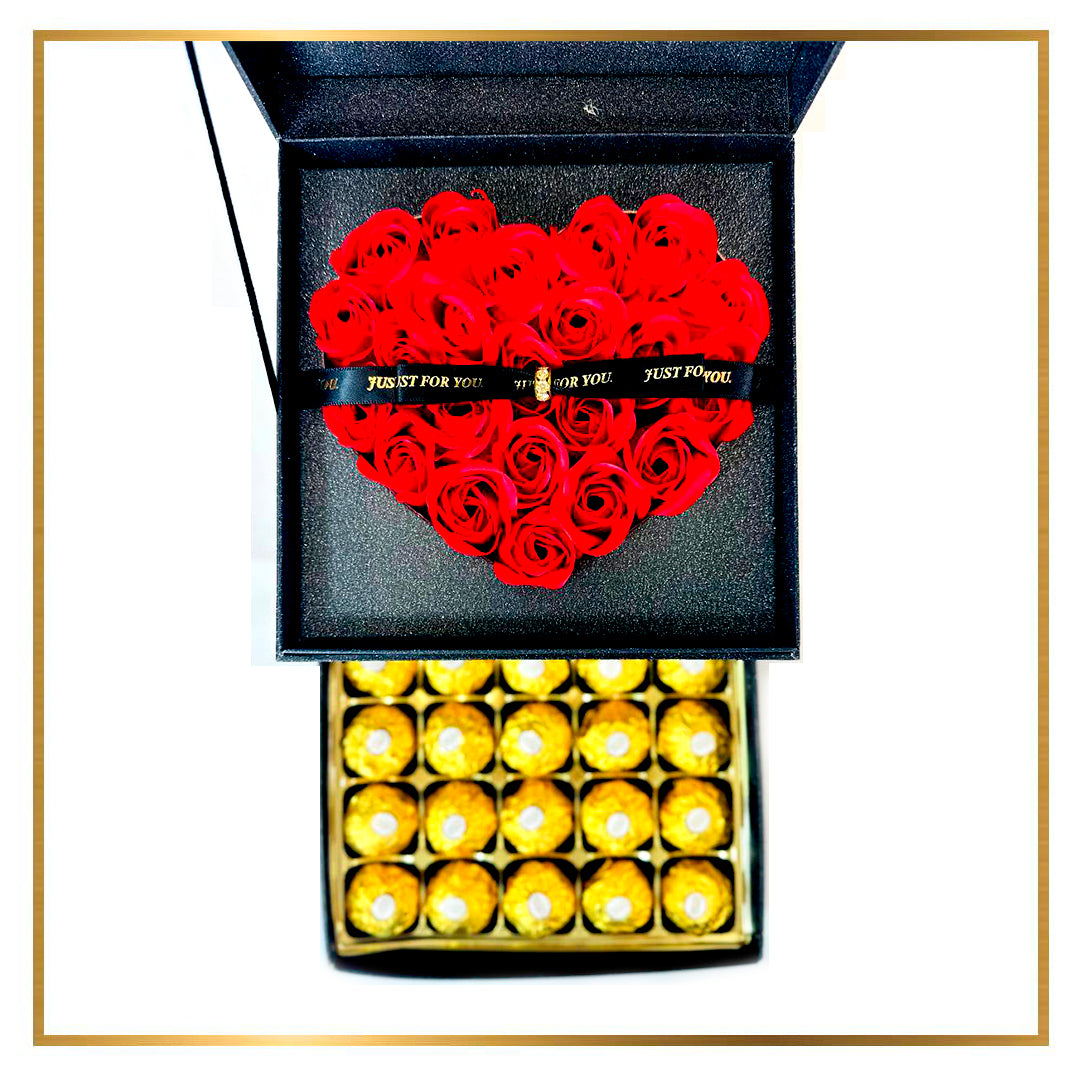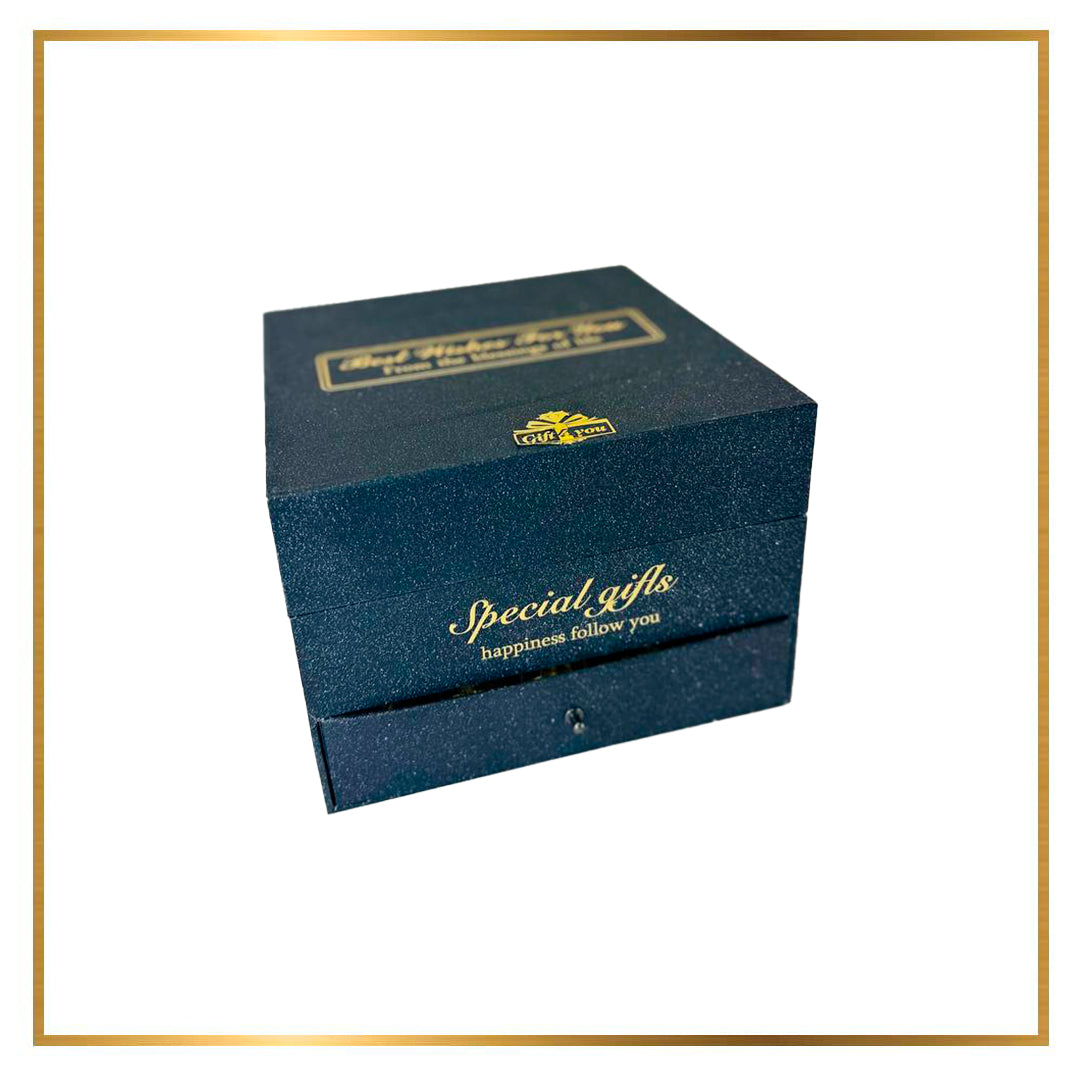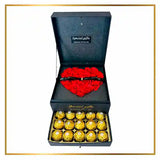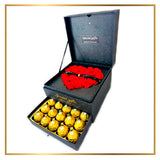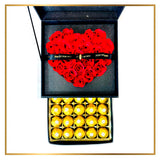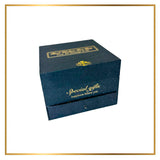 $159.99
Regular price
$199.99
You can read more about our flowers Here!
Free shipping on orders over $50
Description

💖✨ Prepare to embark on a journey of sweet dreams and heartfelt emotions with our mesmerizing "Sweet Dreams Box." This exquisite gift is meticulously crafted to ignite passion and capture the essence of love, making it the perfect choice for any occasion.

🌹 Indulge in the beauty of 23 handcrafted, everlasting, decorative soap roses. Each rose is a testament to the artistry and dedication of our skilled artisans. These delicate blooms will never wither, allowing your love to flourish eternally and symbolizing the enduring bond you share.

🍫 To complement the romantic ambiance, we have included 25 luxurious premium Ferrero Rocher chocolates. These delectable treats are a harmonious blend of creamy chocolate and crisp hazelnut, tantalizing your taste buds and adding an extra touch of sweetness to your heartfelt moments.

✨ The "Sweet Dreams Box" presents the roses in a sparkling box, radiating enchantment and elegance. Its captivating design captures the essence of your love story, providing a truly mesmerizing sight that will leave your loved one in awe.

💞 Immerse yourself in the magic of romance with our "Sweet Dreams Box." Its breathtaking arrangement, exquisite craftsmanship, and delightful chocolates will sweep your special someone off their feet, creating memories that will last a lifetime.

💝 Don't let the opportunity slip away. Order the "Sweet Dreams Box" today and let your love story unfold in a realm of dreams and enchantment. Elevate your romantic gestures to new heights and experience a love that knows no boundaries.
Package Dimensions:

Length: 8 inches
Width: 8 inches
Height: 6 inches
Weight: 2 pounds
Product Care

Do's:
* Keep Away from Direct Sunlight
* Store Properly
* Gently Clean
* Rotate Display (If On Display)

Don'ts:
* Avoid Water
* Don't Bend or Fold
* Stay Away from Extreme Temperatures
* Avoid Harsh Chemicals
* Don't Pull Petals